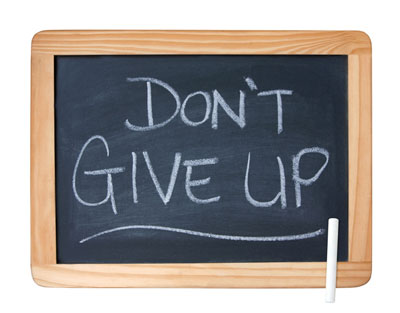 Home stagers, have you ever heard of Akio Morita? Probably not.
He started a company that produced a rice cooker. Unfortunately, it burned more rice than it cooked and less than 100 units were sold.
Had Morita and his partners given up, his company – Sony – wouldn't be a household name.
James Dyson developed 5,126 prototypes over 5 years before succeeding in inventing the first bagless vacuum cleaner.
Oprah was fired as a television reporter. Because she was "unfit for TV."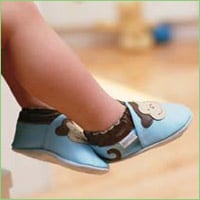 After being downsized from her airline industry job, British Columbia mom Sandra Wilson needed to make money.
She invented Robeez shoes when she cut up a bunch of old purses in her basement to make little booties for her son.
Ten years later she sold her private company to Stride Rite for over $30 million.
Home stagers, there's a pattern here.
There are thousands of stories like these featuring people who faced rejection. They persevered despite the nay sayers.
While I don't pretend to be in the same league as the examples I've just mentioned, it was not all that long ago that I started my staging business and spent over a year as a fairly broke single mom as I tried to figure out the right formula for making money as a home stager.
Everyone said there was no market for home staging. Real estate was selling quickly, often with multiple offers.
I kept going and into my second year I was making up to $10,000 a month just in staging fees!
Fast forward to today.
I've shared my blueprint for how to have a successful home staging business with thousands of students in more than 20 countries.
I recently posted a success story about a Staging Diva Graduate in Alaska. It struck a chord with several home stagers like Jackie Nordeman who wrote:
"It is very encouraging to hear how many home stagers fit into one 'Big Boat' and we don't sink it! By nature I've never been one to give up easily, yet my one big dream of having and running my own business has teetered on the edge of quitting several times in a short period.

While I am determined, I'm not aggressive. So when I stopped in at an open house one day I was shocked by my own behavior.

I was so close to leaving without getting out of my vehicle! Instead, I walked up the front steps and into the home to meet the real estate agent!

Something inside me took over and I said to myself,

'This is it! 2 feet, Jump in! These folks need you!'

Well was I shocked when the agent said, 'I recognize your van and I've been meaning to call you.'

Can you imagine how things would've turned out had I just driven away?! The reason the agent recognized my van was because of the very bright and bold logo I had just had professionally installed.

Since then I have done a home staging consultation for him and he recommended me to one of his colleagues and I did a consultation for her too, all in one week!

Thanks to Debra and the comments of others, I remain inspired to persevere!"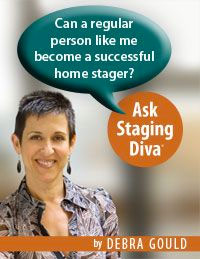 See what can happen when you make up your mind to just keep going.
No matter what anybody else says and despite the negative voices in your head?
The great thing about a home staging business is you don't don't have to invest in inventory or build countless expensive prototypes like Dyson to get your business off the ground.
Compared to the examples I shared at the start of this story, home staging is such a low risk business!
I've collected 10 inspiring stories about home stagers and how they got their start, in a special FREE REPORT, "Ask Staging Diva: Can a Regular Person Like Me Become a Successful Home Stager?"
You can grab your FREE copy here.
Home Stagers, It's Your Turn to Share
What motivates you to keep going? Please share by leaving a comment below. I know you'll help motivate others.
And if you'd like me to write an article about you, please go here.