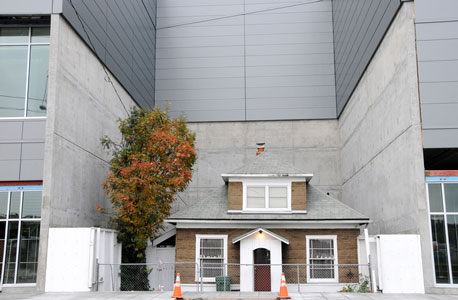 It's common worry for a new home stager that they'll be blamed if a house they stage doesn't sell.
The first thing to remember is the person the client will be upset with is their real estate agent.
Your job as a home stager is to visually present the home in the best possible way (given time and budget constraints which you don't control).
It's the Realtor who is responsible for the marketing and selling of the property.
The Home Stager Doesn't Have Total Control
As a home stager, you're decorating the house to sell. You're Not in control of:
Pricing the property correctly for the location and current market conditions
Preparing the listing as it appears online and in databases (including description and photography)
Running ads
Hosting open houses
Ensuring the house is easy-to-show
Booking showings
Marketing the property to potential buyers and to other real estate agents
Negotiating with potential buyers
These things are all the job of the real estate agent not the home stager.
A home stager packages a product for the real estate agent to sell, but after that, it's up to them.
I never tell a client that if they spend a certain amount of money in staging that I guarantee their home will sell in x amount of time for tens of thousands of dollars more than without staging.
That would be crazy and irresponsible for me to do because of the factors involved in how quickly a house will sell.
What Can Happen After Your Staging Project is Done
You can do an awesome staging job, but you have no idea what shape the home remains in after you leave when people come for showings, especially if they have young kids or pets.
It's also possible that the client will make it difficult for agents to book showings. For example, by blocking out large chunks of the day because of nap schedules. Or not allowing evening showings because they don't want to interrupt family meals, etc.
The listing agent might be ineffective in the way they're marketing the property. Perhaps the listing is incomplete, or they've taken terrible photos with their cell phone rather than bringing in a real estate photographer.
The sellers might be stuck on an asking price and impossible to negotiate with. There might be six offers and they're all rejected.
You really have no idea what happens when your home staging job is complete!
I once staged a 4-bedroom family home that looked great for what it was. But I couldn't change the fact that the kitchen was 30 years out of date. There was no getting around the fact that it was located on a busy corner, dangerous for children.
No amount of artful staging would change the fact that it was a 1970s house on a street where everything else had been torn down and replaced with modern homes.
I had repairs done. Repainted in appealing colors, furnished it, added accessories, artwork and bedding.
But, the inherent drawbacks of the location and age of the house (relative to its neighbors), needed to be factored into the asking price to create an appealing package for potential buyers.
The homeowner believed that since all the other houses on her street sold for millions of dollars, hers should be priced $100,000 over what it was worth.
Guess what?
It didn't sell because no amount of staging could fix the fundamental problems with this overpriced home.
Home stagers are an important piece of the real estate puzzle. We ensure the property is decorated to appeal to potential buyers.
We are only ONE piece of a large puzzle.
I doubt that you would ever get the blame from a home owner if their home does not sell. If that should happen, I hope this article will give you some confidence that the fault does not lie with you.
Home Stagers Share Your Experience with This
Any established home stagers reading this post, I'd love it if you would comment on this by sharing your stories of staged homes that didn't sell, and why you thought that was the case.