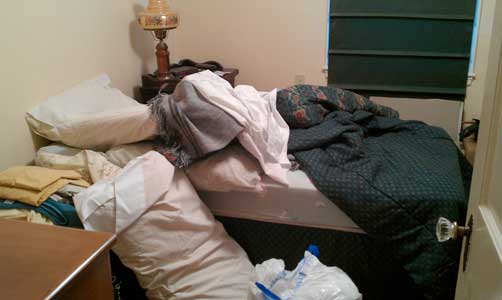 I always recommend home sellers contact a home stager before calling a real estate agent.
It will result in a more favorable pricing strategy and a realtor who is more excited to list the property.
After all, home staging makes the best first impression with everyone involved. And that applies to real estate agents as well as potential buyers.
The real estate agent's enthusiasm will certainly effect:
The quality of the photos they present on MLS
How much marketing they're prepared to do to support the listing
How much they promote the property with fellow real estate agents.
This California home staging project definitely proves that home staging works.
Staging Diva Grad Rob Reinhart, of Make It-Home recently staged a Palm Springs property that the real estate agent was ready to give up on.
The home had been neglected for years so the agent wanted to price it well below comparable homes in the area.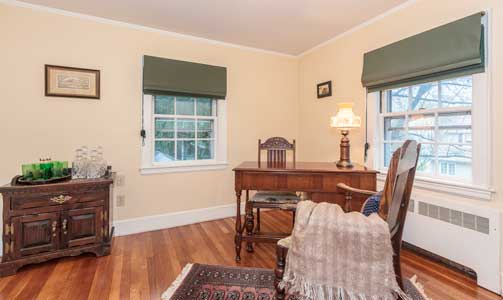 Robert Reinhart proved that home staging could make a $90,000 difference in this home.
He surprised everyone including the Realtor who never expected 11 offers and a bidding war on a house that had been neglected for years.
"The house was run down and the owner was a bit of a hoarder," says Reinhart.
Fortunately the location was good and Reinhart was able to get rid of the massive clutter and excess furniture.
The real estate agent wanted to price the house well below comparable homes in the area but agreed to raise the asking price by $20,000 after Reinhart's home staging.
Bidding War Generates 11 Offers
After the first weekend on the market, the Realtor had a bidding war on her hands with 11 offers. The owner sold for $70,000 over the asking price.
The real estate agent admitted her surprise, and that it would never have happened without Reinhart's home staging.
Rob Reinhart writes, "The Staging Diva's step-by-step process explains all aspects of the business of home staging. Debra prepared me to present myself and my services with confidence. From my very first phone inquiry, I knew not only what information to give, but when to give it. I knew what to bring to my first staging project, and had a clear outline to follow for every step of the process."
I recently did a Business Accelerator Coaching call with Robert and he shared that within one week of joining the Staging Diva Directory of Home Stagers he got a call from a builder who wanted his proposal on staging two model homes with more work in the future as they took on new development projects.
A week later, a second builder called him too.
We talked through his strategy for winning the projects in our coaching call. I was also delighted to hear that he's noticed visits to his own home staging website had shot up dramatically since his Staging Diva Directory listing was launched.
If you'd like to have your home staging project featured in an upcoming article, and especially help build this library of articles that prove home staging works, please share some details using this handy online form.
Please join me in congratulating Staging Diva Grad Robert Reinhart on his home staging success in the comments below, and share any examples you may have of a real estate agent who had given up on a listing until they saw it staged.