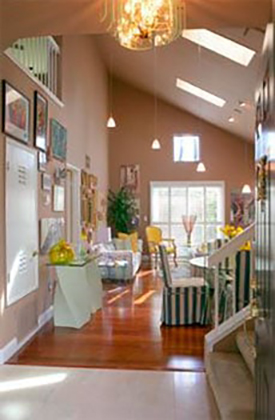 This home staging job in Sacramento California is a great opportunity to help a frustrated home seller who has had numerous showings and two open houses without a single offer on her home.
The house is furnished as you can see from this photo. After viewing all her MLS photos I can see numerous ways you could help her during a home staging consultation.
The house is 1,776 square feet and currently listed at $339,000, which is above the median list price for her area of $249,700.
Turning this non selling property around will make a fabulous addition to your home staging portfolio and a great success story to share with future clients and real estate agents.
If you're a Graduate of the Staging Diva Home Staging Business Training Program and you work in the Sacramento area, this could be the right home staging job for you.
Home Staging Job – How to Apply
It's easy for you to apply for this home staging job. All you need to do is complete the form at the Staging Diva Home Staging Project Referral Service. Please be sure to include "Home Staging Job Sacramento California" as the project location in the first line of the form.
This home staging job will be referred first to members of the Staging Diva Directory of Home Stagers at no charge.
If there's not a Directory member available for this project, it will be open to any Staging Diva Graduate with a professional Internet presence. (It's difficult to convince a client to hire you if they can't review your staging portfolio, after all!)
If you get any paid work through this referral (and you're not already a Staging Diva Directory of Home Stagers member), there will be a $250 referral fee, which you can build into your home staging consultation fees. It's entirely up to you.
4th Home Staging Job
This is the fourth home staging job I've written about in the last month or so. There's a reason home sellers turn to me for help finding home stagers. If you're not already part of my inner circle of Staging Diva Graduates and you're not as busy staging homes as you would like, perhaps it's time to consider the Staging Diva Home Staging Business Training Program.
I generate tons of traffic for anyone listed on the Directory. Just one good project would more than pay for your entire training program plus building and hosting your web page on the high-traffic Staging Diva Directory of Home Stagers for an entire year! When clients find you from your listing in the Staging Diva Directory, I do not charge you a referral fee.