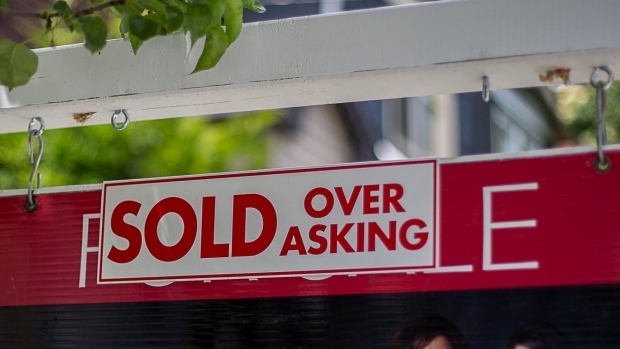 Home staging is still needed in this hot real estate market.
Don't let record-breaking real estate prices, or speedy sales, dampen your enthusiasm for becoming a home stager.
I started and grew my own staging business in a very hot real estate market so I know first-hand that it works.
My first paying client was in January 2003 when most people hadn't yet heard of home staging. HGTV was more of a "how to" network and the Property Brothers, and Chip and Joanna Gaines, hadn't burst on the scene.
When I shared my new business dream back then, there were plenty of naysayers with comments like:
"Well, that's never going to work. All a real estate agent has to do is put a sign on the lawn and it'll be sold tomorrow. And whoever heard of home staging anyway? What a stupid business idea."
Rather than let their negativity stop me from trying something I knew I was born to do, I took it as a challenge to prove them wrong.
Here are 6 reasons home stagers can win clients in a hot real estate market:
1. Real estate agents are too busy to give staging advice.
By definition, in a hot real estate market there are too few listings for the number of potential buyers. That's why properties sell faster and for more money.
In that environment, any Realtor would be crazy to waste hours giving clients free advice on how to show their homes better. If they want to make more commissions they're better off using their time to hustle up more new listings.
You can use this knowledge to your advantage when marketing your home staging services with real estate agents.
2. Listing a home is stressful, even in a hot market.
If you've ever shopped for a new home, or sold the one you have, you know that this is super stressful.
Buyers desperately need our help.
Even a paid home staging consultation (very lucrative when you do them right), will save your clients hours of frustration because you know which changes will have the greatest impact.
Whether you're staging a vacant home or helping prepare an owner-occupied one, you get your clients organized and ready to list their homes to sell for top dollar.
Side Tip: You can also make money seeing homes with your clients. In a hot market, they'll need to make a speedy buying decision and you can help with advice on how they can improve the homes they're considering.
3. Not every property sells fast, even in a hot real estate market.
If you drive around your neighborhood, or follow "days on market" for particular listings, you'll notice that despite the headlines, not every house sells fast.
Perhaps it's that little house around the corner that's been on the market for a month. Meanwhile everything else is selling in a few days or a week. Why is it still sitting there?
Probably because it doesn't show as well as it should for the price they're asking. Or buyers aren't willing to look past the weaknesses because no one has fallen in love with it yet.  Perhaps it's a family home on a busy corner, or the layout is awkward.
While home stagers can't change the location, we CAN romance buyers enough to help them ignore many issues.
4. No house is perfect, no matter what price range it's in.
Every property falls short of what a buyer wants in some way. Part of what we're doing as home stagers is:
Working with that less-than-ideal room and making it look better by showing a way to use it.
Making the rest of the property so amazing that a lot of people either won't notice (or will be willing to overlook) other issues.
Maybe it's a three-bedroom family home on the corner of a busy street. That's less marketable than the neighbors who are farther away from the traffic.
People with kids will think, "I don't want to be on the corner of a busy street. Let's find something else."
Now, if a home stager makes that house so compelling by showcasing all it's best features, their thinking might switch to:
"The busy street isn't ideal. But we'll manage because we love it so much more than anything else we've seen in our price range."
5. More real estate offers mean more money for the seller.
In a hot real estate market, most properties will sell fast. If you're in a market where a home goes on the market Thursday and offers are due Monday (with a hoped for bidding war), home staging won't make it sell "faster."
It's not just about speed in a hot real estate market. It's about the final selling price.
As a home stager, you're creating the right environment for more people to fall deeply in love with a home so they "have to have it!"
With the right home staging, instead of the 2 to 3 offers they might have attracted without staging, 10 or 15 couples show up for offer night.
Real estate buyers are a bit irrational in a bidding war because scarcity is a great motivator. They want it even more because there are more offers. It validates that they're making a great purchase because they see everyone else in love with this home also. Then they just want to win. The more they love it, the more they're going to pay.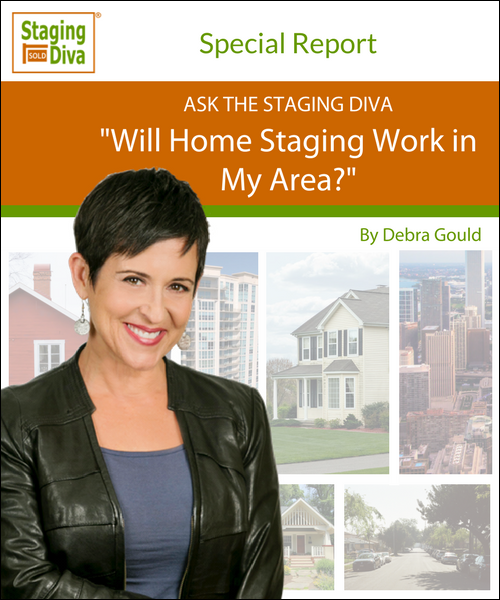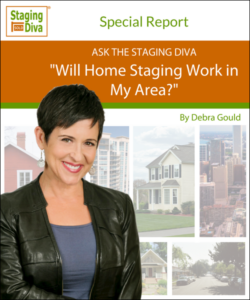 Bottom line, home staging works in a hot real estate market. Because the more offers there are in a bidding war, the more desperate buyers are to get that coveted home "everyone" wants! And the higher the selling price will go.
You know what's also cool about being a home stager in a hot real estate market? You quickly accumulate home stager success stories like these:
"My last staging project sold for $100,000 above the asking price the first weekend it hit the market." What new client wouldn't find that a compelling reason to hire you?
If you'd like to learn more about home staging in both hot and slow real estate markets, check out my FREE report "Will Home Staging Work in My Area?"
6. Home staging hot real estate photos
Early on, the pandemic was expected to kill the real estate market. Instead it merely paused it and lead to unprecedented demand as I predicted in my article What The Coronavirus Means for Home Staging.
The pandemic didn't put Staging Diva Grads out of business because the approach I teach *doesn't* require buying your own furniture or accessories. So they had no overhead costs to cover in slower weeks or months. And none of them went into debt to become home stagers when they followed my business model.
Staging Diva Grads got a FREE bonus course on how marketing would change and how to operate safely during the various stages of lock down. You can read some of the highlights in this article Virtual Home Staging Gets Boost From Coronavirus.
Which brings me to an important point about why home staging works in a hot real estate market. Because you need better listing photos to get more attention and interest quickly.
What do prospective buyers do when they can't see houses in person? How do they decide which houses they want their agent to take them to?
No one wants to look at photos (or a 3D tour) of empty or cluttered rooms! And they don't make you want to rush out to an in-person showing.
Did you know that 79% of Americans say they'd like to a view a 3D virtual tour while shopping for a home?
If ever there was an opportunity for home staging expertise, this is it!
Home Stagers Can Make Money in Any Real Estate Market or Economy
The real estate market always moves in cycles. With more than 15 years of watching Staging Diva Grads thrive in hot markets and even in the great recession and real estate collapse of 2007/2008 (not to mention a global pandemic), I know what I teach works in any market (and any economy).
Isn't it comforting to know that with the right business model to follow, you can make a living as a home stager whether the market is hot or not?!
I'd love to teach you how to do it.