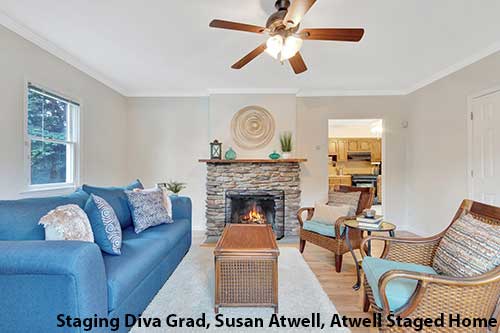 There's so much proof that home staging works in any real estate market.
Here's how to sell a home faster with this example from Yonkers, New York.
It's another fabulous transformation by Staging Diva Grad Susan Atwell of Atwell Staged Home.
Prior to becoming a home stager 13 years ago, Susan was in a completely unrelated profession working for a large investment bank.
Her passion is working with what a client already has to transform their home into one that will appeal to the right real estate buyers.
After Susan's makeover, this home sold (with 7 offers) within hours of listing, for $549,000. Here's why her home staging worked so well.
How to Sell a Home Faster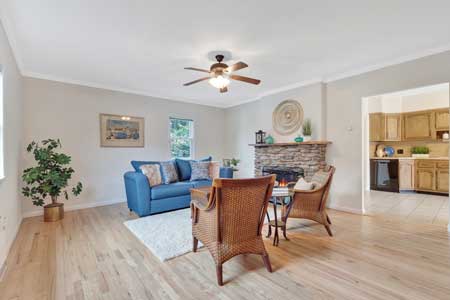 Here are additional before and after photos of the living room.
Like many homes before a home stager has worked their magic, it was cluttered with too much furniture and unnecessary accessories.
Plus, it felt really dated.
The couch visually blocked the entrance, making the room feel smaller. We want to invite buyers into the room, not keep them out.
That corner wall-mounted cabinet (and all that stuff below it) competed with the fireplace as a focal point and made that far corner feel crowded.
The cluttered fireplace and TV dominated the room.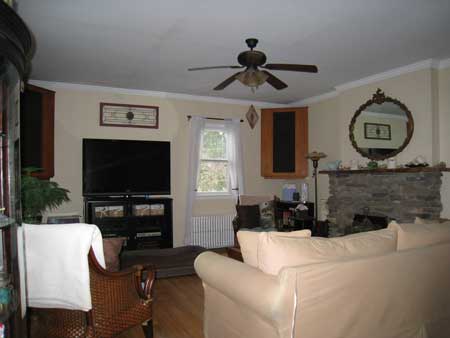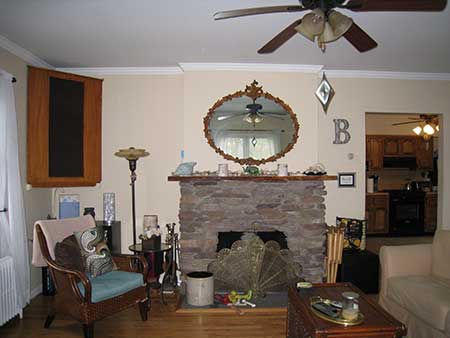 Without focal points, a real estate buyer's eye darts all over the room making it difficult to evaluate (let alone fall in love with).
Similar problems can be seen in these bedrooms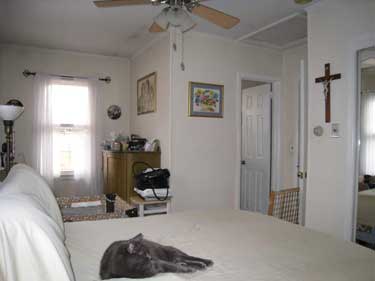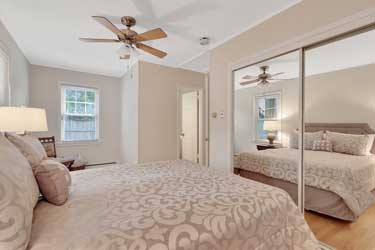 Remove religious and personal items prior to listing on the real estate market.
Pets can also be a problem
during house showings.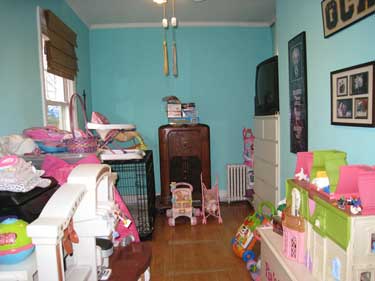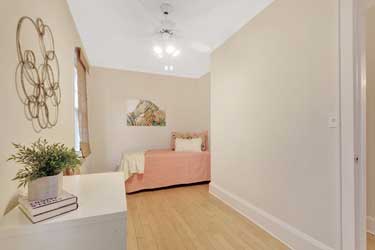 A sparsely decorated bedroom shows better than a cluttered one. Susan couldn't change the room's odd shape. Yet, she transformed it from "junk room" to usable extra bedroom.
Remember, we want real estate buyers to immediately think, "I can work with this and make it my own!"
Want Your Home Staging Project Featured?
I love sharing stories that prove home staging works and showcasing projects by Staging Diva Grads.