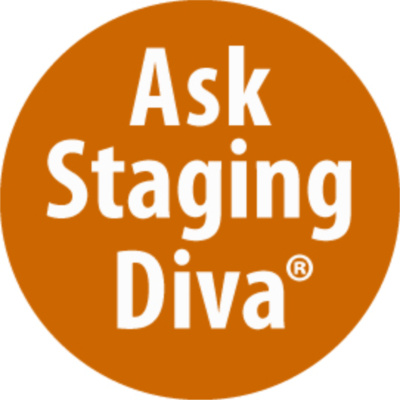 Home stager Simone raises important questions in this story about what happened when she visited a real estate agent open house and got into a real conflict. See what you'd recommend for this home staging business dilemma:
"I'm a home stager (not a real estate agent) and I went to an agent open house hoping to make a new contact for future business. The hosting agent was very interested in listening to me talk about how I can help him sell his listings faster through home staging. We were getting along great.
Then I asked when the real estate listing was up because I was wondering how much time we had to work with knowing the house was on the market for some time already. As soon as I asked, he lost it. He yelled at me and told me to get the hell out of the house and never come back.
I was completely blown away (and to be honest, very scared) and asked why. He wouldn't answer me but just kept yelling and getting very mad about how I should NEVER have asked him that question. I finally clued in to the fact that he thought I was asking so that when the listing was up, I would take the listing for some other agent that I knew, but before I even got a chance to explain myself, he told me one final time to leave.
When I drove away, I broke down and was so upset that someone could be so mean and speak to me in that way.
The situation is, my husband IS a Realtor®. However, when he does sell real estate, it's mainly been commercial properties. He has done some residential in the past, but has a full time job working for a company not related to real estate.
I have a concern with real estate agents thinking that when they hear my name, that I'm just waiting for the listing to be up so my husband can go in a scoop it up. It is definitely not the case. I have my own "code of ethics" whereby if I am dealing with an agent in any capacity, my husband will never come in to the situation – present or future. The only way my husband would ever be involved would be if the homeowner phoned me looking for home staging AND a Realtor to sell their home. Otherwise, we keep our businesses completely separate. Any suggestions on:
How to deal with an agent that is completely way out of line in the way they speak to you?
How to assure agents that my husband and I are not a couple looking to steal other agents' clients?"
Thank you Simone for sharing this story! You raise two important business challenges here. Before I weigh in with my thoughts, observations and recommendations next week, I'd love for my readers to share their opinions on this conflict.
We all come at business problems from different angles and experiences. I know that the home stagers reading this will provide valuable insights! Everyone, please share your comments below!