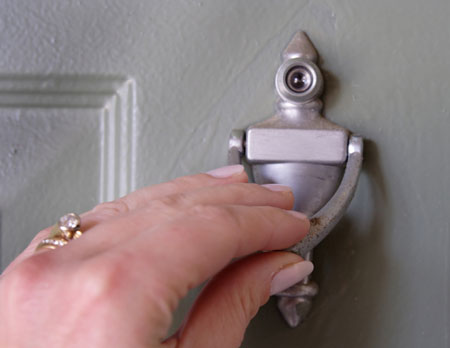 You might one day be asked by a home staging client if you can do your consultation when they aren't there.
Even if they say they'll have payment there waiting for you, you should always insist someone be present when you do a home staging consultation.
What value is the consultation to the home seller if they're not there to hear it?
How will they understand what you plan to do?
How committed can they be to this process if they won't make an effort to be there with you for the initial consult?
For a major home staging project: bringing in rental furniture, shopping for accessories, having the place painted, etc. , I need the client present to hear and approve my plans.
I suggest you do the same. Working without their upfront approval can come back to haunt you if they don't like what you've done.
You'll want to be paid not only for your consultation on your first visit to a house, but for the rest of the work you're going to be doing as well.
You need your clients to be there for that to happen.
It's at the first home staging consultation that you agree to the budget for shopping and rentals, get your money upfront, and more.
If the homeowner can't be there, ask for the real estate agent to be present. He or she must be prepared to pay you while you're there 🙂
Do you have questions when it comes to conducting a home staging consultation?
Check out Staging Diva Consultation Checklist with Room-by-Room Planning Forms.
It's full of great information, including how to conduct your room-by-room consultation with your clients, what to wear, what to bring and much more.
Home stagers, have you had something like this happen to you where you were asked to do the consultation with nobody there to hear what you had to say?
How did you handle it?
Please share your experiences by leaving a comment below.