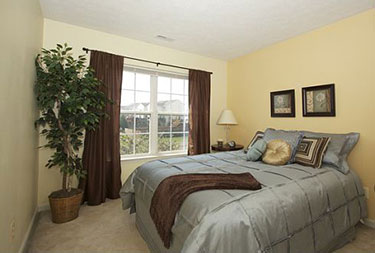 Judging by the professional quality of her home staging photographs, you would probably never guess this home stager has spent the past 20 years working as a Registered Nurse before she started her home staging career.
Staging Diva Graduate, Holly Battaglia of Holly's Home Matters (MD) is the mother of four children aged 7-14.
She still works part-time as a nurse while operating her creatively fulfilling home staging business on a full-time basis.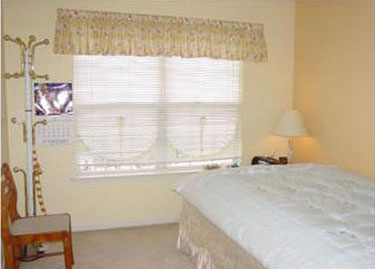 The fact that Holly can make positive changes in people's lives through home staging while working part-time to help people (in the most literal sense) as a nurse is remarkable.
Home Stager Career Filled with Special Moments
Holly recently wrote to share her most memorable home staging experience.
She left quite a lasting impression on her client.
After a home had sat on the market for 10 months, the owners switched real estate agents and the new agent called Holly on Labor Day.
That evening, Holly met with the exasperated home sellers and their new agent to discuss what needed to happen get the home sold.
Four days later, Holly had the home completely transformed.
The property sold that weekend after its first showing post-staging.
The couple increased the asking price to cover the costs of staging and updates. Some would call that a risky move given that the home had already sat on the market for 10 months
Proving home staging works, they actually received over and above their new higher asking price!
Holly writes:
"This was a couple that spoke minimal English but they were very trusting of everything I did. Four difficult days of rearranging, bringing in updated furniture and hauling unwanted clutter to the dump, all paid off.

It was a great feeling.

This past New Years the homeowner emailed me from his home in Korea to thank me once again. He wanted to know if I remembered him because he would never forget me.

It was the most rewarding project I've ever been part of!"
The fact that Holly is able to manage a large family, continue working as a registered nurse part-time and operate a successful home staging business should inspire many people wondering if they could manage to build a home staging career around their "day job."
You can read more proof that home staging works in this other story about Holly at:
Home Stager Helps Client Stop Paying Two Mortgages
Do you operate your home staging business alongside another professional career?
Did you leave a meaningful career to explore the world of home staging?
Please share your experiences by leaving a comment below.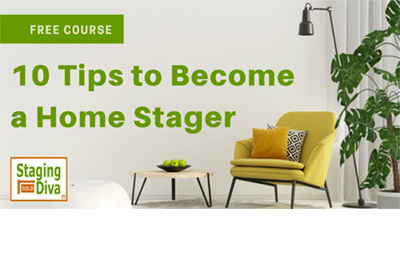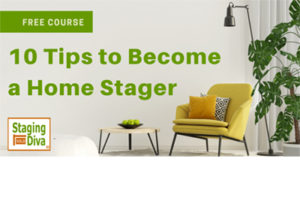 Curious what learning with me is like and how to become a home stager?
I'd love to send you my free course to get you started!