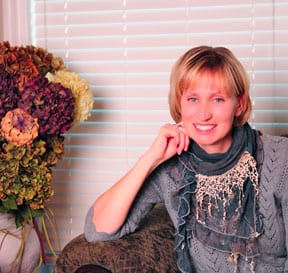 Aspiring home stagers often let the needs of their families or young children get in the way of following their dream of having a successful home staging business.
Yet this is a completely flexible career where you can build your business around whatever else you have going on, even home schooling your kids!
Because you can make anywhere from $250 to $700 for even a two-hour home staging consultation, you don't actually need that many clients in a year to make enough money to change your standard of living, or to allow you to work very part-time.
In her first 10 months as a home stager, Staging Diva Graduate Laura Kakoschke of Hunter Lake Home Staging and Design staged 12 vacant properties.
Her largest project was a $2.5 million vacant estate home that needed to be furnished top to bottom. "This was an intense experience," says Laura, "but an awesome opportunity to put my home staging training into practice."
This mother of three who also home-schools her children says:
 "I made more money in the first 10 months in my own staging business than I used to make in a whole year working for the government as a Contract Manager. And now I work half the hours that I used to!"
With the real estate market in a slump, home sellers need the services of a house stager even more.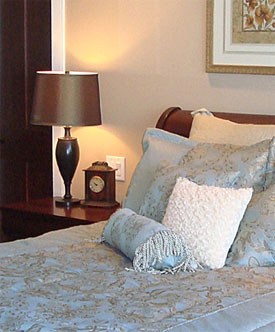 For a recent project, Laura staged a house that had sat on the market for four months.
The real estate agent was skeptical about staging, but completely changed her thinking after Hunter Lake Home Staging and Design came in with new furniture and accessories and the house sold in only four days.
"The change in the decor was like night and day," says Laura, "and we didn't even have to paint or replace brass fixtures."
Being your own boss gives you more freedom than you can ever get in a "job." In fact, while I love how profitable home staging is as a business, I also really appreciate that it gives me total control over my time.
Laura Kakoschke has found the same.
"I can work my own hours, set my schedule, be at home to teach (home school) in the mornings and work my staging business in the afternoons," reports Laura. "My three boys get a first-hand look at running a business. I hope that the courage I found to follow my dream will inspire them to follow theirs, and to know that anything is possible."
Many Staging Diva students are approaching this second chance career with the attitude that they want to finally use their natural talents to earn a living. And they don't have the time to spend 4 years in an interior design program.
"I'm 39 and if it weren't for the opportunities available to a stager, I would have had to return for several years of post-secondary training and then work long hours for low pay for a design firm to fulfill my dream of decorating. This would never have happened," says this mom with a degree in literature. "Staging Diva Training gave me the business tools and confidence to follow my lifelong passion for design."
If you'd like to see your story shared in Home Staging Business Report, click here.


Debra Gould, The Staging Diva®
President, Six Elements Inc. Home Staging
Intrepid entrepreneur and home staging expert Debra Gould, also known as The Staging Diva, has been running her own business since 1989. She knows how to make money as a home stager and has taught over 10,000 others to use their decorating talents and run their own home staging business in the Staging Diva Home Staging Business Training Program.