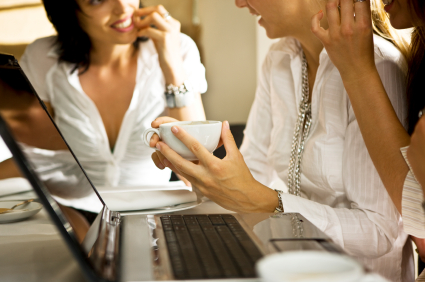 I did a business coaching call with a couple of home stagers who wanted to give up after 3 months in business because they felt there was no demand for staging in their area.
I asked these two business partners:
"If a homeowner needed your help, how would they find you?"
They admitted that there was no way to be found, except by people who knew them already.
So I said:
"How do you know there aren't thousands of people who want and need your services but have no way to find you?
They admitted they never thought of that.
Here's the thing about building a home staging business (or any business really!):
Starting a business takes time.
Growing a business takes work.
You can't build a business if customers can't find you.
Home staging is not a get rich quick scheme and anyone who tells you it is might as well be selling you snake oil. But, there is demand for home stagers. After all, who doesn't want to make as much money as possible when they sell their home?
Home staging can be a lucrative profession if you dedicate yourself to building your business with clear goals and daily focussed action towards achieving them. You also need the right business model of course!
I wanted to give up in frustration many times during my first year, but I slugged it out.
Many days it felt like my dreams were a big boulder I had to keep pushing up a hill and I was getting really worn out. Had I called it quits, I would never have realized what lay just around the next corner.
Fortunately I'm able to cut through much of what slowed me down in year one so that students of the Staging Diva Home Staging Training Program don't have to face all the same frustrations I did.
I teach them what I've figured out being an entrepreneur since 1989 and running my own successful staging business.