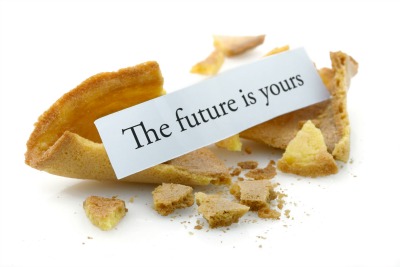 Home stagers, one of my biggest procrastination strategies when I'm starting something new is to research it to death.
I developed this habit as a student years ago.
If I had an essay to write, I'd keep visiting the library and dragging home more books.
As long as I was gathering more research, I felt like I was actually "working." Which is true, but only to a point!
Finally, the night before my essay was due I'd stay up all night write my paper and then run to school to hand it in with the Liquid Paper barely dry.
(Do they still even make Liquid Paper?)
Endless home staging research may be masking your procrastination but it won't grow your business.
Home staging research may take the form of looking at endless home stager websites or spending countless hours in home staging groups on LinkedIn or Facebook.
You feel like you're moving forward with your home staging business because you're gathering information.
But at some point, you have to realize you're NOT moving forward at all anymore, because you haven't actually done anything!
Plus, much of the information you're gathering is from questionable sources:
30-Day Home Staging Challenge
All the information in the world won't get you anywhere until you start taking action.
I'm committed to getting you to take action in your home staging business right now. My challenge to you is to get your staging business started within the next 30 days.
And if you're already a home stager, my challenge is for you to come up with a complete marketing plan.
Timing is Everything
This timing is key because then you'll be in great shape for the spring real estate season, which actually starts in February because that's when people decide it's time to sell and when they contemplate what's needed to make that happen.
Your ideal clients are the home sellers who realize they need help before they list their homes, which means you have to be out there in a way that they can find you.
After all, think of how much easier it is to get business from people who are searching for you rather than you chasing after them one-by-one!
In the Staging Diva Home Staging Business Training Program I guide you through the first 20 steps to getting your business started so you won't spin in circles not knowing what to do first.
Naturally you'll also learn the business strategy behind each one.
Here's a sample of the 20 steps you'll be taking as you work your way through the Staging Diva Program and the homework that comes with each of the 5 courses:
Choosing and registering your business name
Deciding whether you want a Sole Proprietorship, Partnership or Corporation
Getting your business logo designed
Writing a profile for your business
Starting your home staging portfolio
Determining how you'll create a web presence
If you're tired of being in "information gathering" mode and feel ready to take the action that's needed to get your business going, and if you want to actually make money from it this spring real estate season, then you must stop procrastinating and start doing.
I don't want you to look back and regret how much money you could have made by taking action to move your home staging business forward during the busiest staging season of the year.
I was so overwhelmed when I started my own home staging business in 2002 that it took me 4 months to get my first client and then a month or two more to get my second.
I was flying by the seat of my pants, making it all up as I went along. In the Staging Diva Home Staging Training Program I teach my students everything I figured out through trial and error of building my business over the years.
But I've been an entrepreneur long enough to know that often what holds people back is not taking action on what they've learned.
I want you to live your dream of using your natural gifts to have your own home staging business, whether this is something you're doing on the side of another job, or something you want to do full time.
Have you ever fallen into the trap of researching endlessly to avoid taking action?
How did you get yourself out of that pattern and move forward?
Please share your ideas in the comments section.