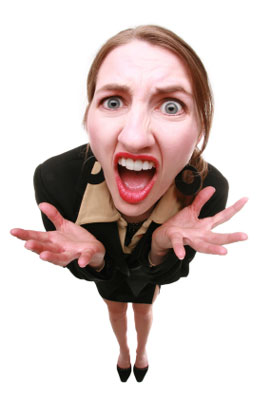 Home staging is a powerful part of the real estate industry. In fact, more than a decade ago, Forbes Magazine called home stagers the "dream weavers of the real estate world."
I quite loved that label and quoted it in my very first website for Six Elements Inc., the home staging business I started in 2002, after profitably buying, decorating and selling 6 of my own homes.
Despite the fact that this is not a totally new industry, and it's not hard to argue that savvy home sellers have been decorating their houses to sell faster and for more money for at least the past 25 years (I know I have!), there are still people who don't properly understand the role of a home stager.
There are others who misrepresent that role for their own marketing reasons.
Before going into the truly bizarre claims made by San Francisco real estate broker Tara-Nicholle Nelson, I'd like you to consider her marketing motives!
Home Staging Controversy
One of the best ways to get lots of comments on a blog post (ie: attention) is to stir up controversy.
If you make crazy or misleading claims while doing it, people will flock to their own defense.
If you make wild statements masquerading as education, people who know better will comment in an effort to set the record straight.
They'll also share your content with others and encourage them to visit and make comments too (as I did when I shared a link to the original post on my Staging Diva Facbook page).
In case you didn't see the original post, the real estate broker was apparently trying to warn gullible home buyers not to fall for the 5 "hypnotic" techniques home stagers use. She was also clearly  positioning herself (and by extension all buyer's agents) as the home buyer's savior in any real estate transaction.
Let's face it, with so much real estate information on the Internet and an increasing number of buyers going the FSBO route, the real estate community has to keep reinforcing how essential their services are. They don't want to follow the path of travel agents (another industry completely transformed by the Internet).
As a marketer I take my hat off to the broker. She did a great job of using two important and dare I say "hypnotic" triggers:
Generating Controversy
Creating a Common Enemy
As a home stager, I find her points totally offensive.
According to this real estate broker in her post "5 Hypnotic Home Staging Techniques and How to See Through Them", home stagers employ these tactics to negatively manipulate buyers:
Tiny furniture
Camouflage and cover-ups
Activity props you'll never use
Items used strictly for appearances
And my personal favorite:
Yes home stagers, it seems we even have the power to get everyone on the street to collude with us to hide the fact that there are normally "cars on the lawn and screaming school kids" up and down the street!
Wow, sometimes I can't even get my own client to repaint a bathroom, I must be doing something wrong!
I really enjoyed one of the hysterically sarcastic comments left on Facebook by home stager, Susan Pfeuffer-Powell in reaction to the claim that we use "tiny furniture":
"I've been using my daughter's American Girl doll furniture for years! Not only is it perfect in size to make those small rooms look huge, it also comes in dozen of period styles to fit the house style and target audience."
There's nothing wrong with a home stager's goal being to have the home sell for as much as possible, as long as we're not deliberately hiding real flaws.
After all, isn't that the goal of the listing agent too?
In ANY transaction, real estate or otherwise, the seller wants to sell high and the buyer wants to buy low. It doesn't mean unethical tactics need to be involved.
So while you may get all riled up reading the agent's story, remember there is a marketing agenda at work. At least that's how I see it, how about you?
Please share your thoughts below!