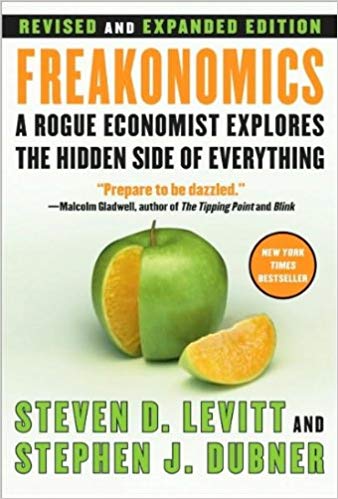 I just finished reading Freakonomics by Steven Levitt and Stephen Dubner. While I've been happy not to read economics books since finishing my MBA over 20 years ago, this is way different!
These authors are not your typical economists and what pulled me in was the provocative chapter title "How is the Ku Klux Klan Like a Group of Real Estate Agents?"
So how do they link the Ku Klux Klan and real estate agents?
Both groups get their strength through the control and power of information.
They argue that the "Ku Klux Klan was a group whose power— much like that of politicians or real estate agents or stockbrokers— was derived in large part from the fact that it hoarded information.
Once that information falls into the right hands, much of the group's advantage disappears.
I won't go into the authors' fascinating story of the rise and fall of the KKK here, because my interest as a home stager is in what they had to say about real estate agents.
Their perspective goes a long way to explaining what I've always said in course 4 of the Staging Diva Training Program about why many real estate agents mistakenly believe they have a vested interest in NOT recommending a home stager to their clients.
The basic premise in Freakonomics is that economics is really the study of incentives— how people get what they want, or need, especially when other people want or need the same thing.
In the past, real estate agents (armed with information the rest of us couldn't access), could exert a tremendous influence by converting that information into fear, say the authors.
Because of their commission structure, agents only get paid if you sell your house and how much you sell for doesn't influence their commission all that much. So, it was always in their interest to get a homeowner to take an offer, by building fear that another better one wouldn't materialize.
And it was in the agent's interest to get home buyers to make a quick buying decision, perhaps even offering more than they would have, for fear that they'd lose their "dream" home.
Only real estate agents had the information on what comparable homes sold for and how long it took. Not to mention, they had the power to create an entirely different story depending on what "comparables" they chose to share.
I saw this in action when I sold my Victoria home in 2002. One of the prospective listing agents kept insisting I'd be lucky to get $300,000 based on her analysis of similar homes.
I actually sold in 3 days for over $30,000 more, using a different agent!
Clearly the power is shifting away from real estate agents and brokers, and back to home sellers because:
MLS listings are now available to anyone with an Internet connection
the profileration of sites and businesses catering to the FSBO (for sale by owner) crowd
sites like HomeThinking and Zillow which actually rate and provide reviews of Realtor® performance
These trends and the power shift it creates bodes well for the future of home staging.
How else can you explain how I can find a home stager for a homeowner in Johannesburg, who contacted me from half way around the world because her expensive home had been sitting on the real estate market for months with no offers.
Clearly, the only solution her own agent was prepared to offer was a price reduction. The home seller took matters into her own hands and found me. Since I have a Johannesburg Staging Diva Graduate, I was able to put the two of them together!