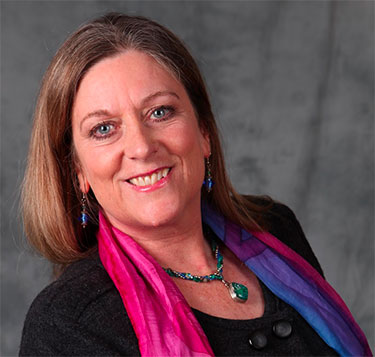 Staging Diva Graduate Mary Ann Benoit of Northern Lights Home Staging and Design in Seward Alaska wanted to make the right first impression with her home staging business. She quickly realized that two key pieces of that are having a professional looking home staging business logo and a proper had shot.
Both of these can be done by hiring professionals, or you can take the do it yourself approach if you know what you're doing.
We discussed having a professional head shot taken and also investing in having a graphic designer for her home staging business logo (unless she had a natural talent for graphic design).
These are not expensive, especially considering the potential return on that investment and Mary Ann is on track for her second year income to increase 600% as you'll see later in this story.
To be blunt, a professional business image can make a tremendous difference in your financial success as a home stager.
After all, we are asking our clients to take a leap of faith and invest in our services to stage their home for sale on the real estate market. Surely, we should follow our own advice that first impressions count and "stage" ourselves for the launch of our own home staging business!
Mary Ann found a local professional photographer she wanted to work with and hired Allen King of One Shot Photography for this fabulous head shot.
How She Got her Home Staging Business Logo
Then she took my advice about where to get a home staging business logo and tried 99Designs.com. I asked her to share her experience with the process to help inspire other new home stagers, here's what she wrote:
"First, you write a creative brief describing your image, goals, target market and 'who you are'. This was helped me refine my own vision for my business. You can supply pictures, documents, and design ideas to help them see your vision.

As a wildlife biologist in Alaska, I love color and the natural beauty of our landscape and wanted to highlight that. I also want my finished work to inspire the same reaction people have when they see northern lights, which are most commonly described as 'magical'.

So my name, Northern Lights Home Staging and Design, and tag line, 'make magic happen' were born.

I gave designers two potential ideas: one a house surrounded by mountains with northern lights, and the second of viewing mountains and northern lights from inside a home looking out.

You select a package stating how much you are willing to pay for your logo. The more you pay the more top quality designers may enter your contest from their marketplace of 950,000 designers. I had 10 different designers submitting logos. You could provide feedback through a "star rating" or private message to help them refine the designs.

After 3 days, you decide if you have any potential designs you like and continue with the contest or drop out and pay nothing. You select your top 6 designers to continue working with. On day 7, you pick your winner.

A great feature is that you can run a "poll" any time of your favorite designs for your "target market". The poll generates a link you can post on Facebook, Twitter or by email.

Polls made my friends aware of my new business and they enjoyed helping to shape the logo.

My winning designer, "Youimage" from Italy developed a beautiful design for my home staging business logo and was great to work with! I love the way the window shutters are located so that you are viewing the northern lights as if you are standing outside and looking at them inside the house.

I spent a lot of time giving feedback to get what I wanted, and you can spend as much time as you choose. I received and reviewed 107 designs from designers from around the world.

The experience gave me a great logo, helped me focus on the direction I want to take my business and provided an opportunity to engage my target market and advertise my new home staging business."
I asked Mary Ann to share how the Staging Diva Program helped launch her business:
"The Staging Diva Home Staging Business Training Program offers a great step-by-step plan to set up and market your home staging business as well as tons of inspiration!

An example of some great advice was to get a professional looking photo and logo to make a great first impression with potential clients. Debra mentioned an option of using 99designs.com to run a logo contest and develop your professional logo, which I tried with great success."
If you're wondering how Mary Ann knew how to write a creative brief, I cover that (and more) in detail in the Staging Diva Ultimate Portfolio Guide: Winning Clients with the Perfect Home Staging Portfolio."
Writing a creative brief is a helpful exercise that gets you to clarify your vision for home staging business and how you want your future clients to think about it.
It's important to note that when you use 99Designs.com you establish how much you're prepared to pay for your home staging business logo upfront.
The more you're willing to spend, the better quality designers you will attract. At the lower end you'll have components in your logo that look like "clip art." With more of an investment, you'll have something designed exclusively for you because you'll be paying for more time and expertise on your project.
You can also use 99Designs.com for the design of your website.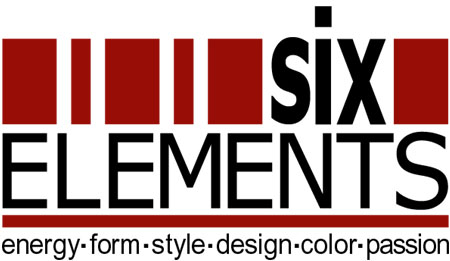 All projects come with a money-back guarantee and you have full copyright ownership of the final design. That's an important distinction no matter who you work with. You don't want a designer to own the copyright to any work they do for you. It's simple enough to write something into any agreement saying so.
Have you had a professional head shot or your business logo designed yet?
To be honest I designed the logos for both Staging Diva and Six Elements (my home staging company) myself.
They took me weeks to do and I already had a good understanding of how to use computer programs like Adobe Photoshop and Adobe Illustrator.
Was doing it myself the best use of my time? I don't know! I still like both the Six Elements and Staging Diva logos even though I created them in 2001 and 2004 respecitively. In other words, even though technology and color and design tastes have changed, I still think they've stood the test of time.
Mary Ann more than tripled her home staging business
Mary Ann took a leap of faith a year ago and invested in creating a proper business image from the start. Did the investment in a home staging business logo and headshot pay off?
I spoke with her last week and she gave me permission to share that 5 months into her second year as a home stager, she has almost tripled her income from her first 12 months!
If that trend continues for the balance of the year, her income will be up over 600%.
Try getting a raise like that working for someone else 🙂
Home stagers, please share your experience with getting a head shot or logo done in the comment section below.
And join me in congratulating Mary Ann on her success and thanking her for sharing her experience to help and inspire her fellow home stagers.
Debra Gould, The Staging Diva®
President, Six Elements Home Staging and Voice of Possibility Group Inc.
Debra Gould knows how to make money as a home stager and she developed the Staging Diva Home Staging Business Training Program to teach others how to earn a living doing what they love. There are over 10,000 students in 23 countries learning her home staging business model.