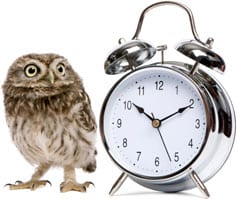 Home staging business ideas are exciting. There are thousands of ways to grow your staging business and make more money doing what you love.  But what if there are too many ideas, and too little time to do them all?
If you run your own home staging business, you've probably run up against the challenge of how to stay motivated to take action and not procrastinate. Last week I wrote How To Stop Home Staging Business Procrastination – Get 8 Things Done Now where I shared 3 examples of how to create public deadlines that will push you to get 8 critical things finished and move your home staging business forward significantly.
I continue to think about the "procrastination problem" because I suffer from it myself. My personal weakness is being addicted to generating new business and marketing ideas. Deciding which to do first can easily derail me from doing anything, when I let it.
Like most things in life, it's a choice to sit on the sidelines, or just pick something and run with it. Most of my boldest and most successful life and business choices were made without tons of thinking and research. When I was inspired, I took action before that little voice of doubt could stop me.
To stop being overwhelmed by too many ideas/choices, you need to let some go.
After all, what's the point of hanging onto ideas you don't really want to do? Clearing them out is like getting rid of mental clutter and allowing you to appreciate the gems that are left. Something we all do with furniture, accessories and junk in home staging. Why not do the same thing with our minds?
Formula for dealing with too many home staging business ideas
How about stepping back for a moment and realizing that it's impossible to do everything you can think of, or that you want to do in your lifetime. What about if you decided to try and put a number to how many you can achieve? Then you'll decide which ones are most important.
Here's how I worked my formula to deal with my business ideas:
Let's say I work for 20 more years (perhaps you'll use a bigger/smaller number). Assuming I take two months off every year (for vacations, illness, grandchildren I hope to have, and other life events that take priority), that means I only have 200 months.
Now let's say I can tackle one new big idea every 2 months. That means I only get to do 100 more of them in my lifetime if I work until I'm 73!
When 100 is all there is
If I only get 100 more ideas to implement for my lifetime, that clears a whole pile of To Do items off my desk! Instead of chasing every "shiny penny," I'm going to be VERY selective and let go of a lot of "stuff" from now on!
What do you think of this idea? How have you dealt with procrastination? I'd really appreciate it if you would add your comments below and click on the share links. I really want to spark a bigger discussion on this topic as I know we can all learn from, and be inspired by, each other!
Debra Gould, The Staging Diva®
Debra Gould has and MBA in Marketing and has been a serial entrepreneur since 1989. She is president of Voice of Possibility Group Inc. with a mission of helping entrepreneurs create their ideal businesses and lifestyles. An internationally recognized home staging expert, Debra created the Staging Diva Home Staging Business Training Program with 7,000 students in the U.S., Canada and 20 other countries. She is the author of 5 guides, including the Simple Marketing Plan: A Stress-Free Approach to Promoting Your Staging Business.