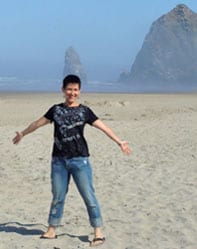 In my last post I discussed how home stagers, or anyone who really loves what they do, will feel less need to take a vacation than someone stuck in a job they hate.
Staging Diva Graduate Donna Dazzo commented about how hard it is to get away from your home staging business when you don't have employees around to cover for you. As she said, it's "hard to imagine putting my business on hold for a week or more."
One of the big mental adjustments I had to make when I first became an entrepreneur after leaving corporate life, was realizing that my business wouldn't disappear if I disappeared for a week. In my mind there was just no way to take a week off, I was haunted by questions like:
"What if a new client calls?"
"What if an existing client has a follow up question?"
This was 1989, before cell phones, email, or Internet access, so when you went away, you were really cut off! It was even the early days of voice mail. Wow, do I feel old! Taking that first holiday was the scariest thing, and I admit I didn't do it regularly. But, what I discovered was that all my worst "what if" fears never happened.
Here are 5 tips to let you get away from your home staging business when you want a vacation, or just need a break.
1. Where possible, schedule your week off for a non-peak period.
There is a natural seasonality to home staging. The key real estate seasons are spring and fall. During the slower periods in between those, you can often get away without that many people even noticing.
While you might have clients wanting interior redesign or color consultations during the off peak season, their projects aren't as time sensitive as home staging.
So plan your vacation for the naturally slower times of the year, and if you want to take off 5 business days, that actually gives you 9 full days to be away from your business when you count weekends.
If you tag your time off to a national holiday (like Christmas, New Years or the 4th of July), you can extend this even more because most people aren't staging homes during those because they're on holiday too! This can give you up to 14 days away in a row while only missing 5 actual business days.
Personally, I find 10 days vacation is good because it gives me 2 travel days, a full week wherever my destination is, and a day to regroup before I'm officially "back."
In my second year as a home stager, my daughter's school was looking for parents to volunteer to chaperone a 4 day trip. I went and much to my surprise discovered that I really didn't miss anything back at the home office. Naturally, I wasn't in the middle of any big staging projects. Since I knew the trip dates in advance I scheduled around them.
2. Hire a Virtual Assistant, friend or relative to answer your phone calls (or check your voice mail) while you're away.
Provide specific instructions for how often messages should be checked and how quickly they need to respond. I like my voice mail checked twice a day with a response the same, or next, business day.
Prepare a script for how they should handle certain situations. For example, what to say when a new client is calling to inquire about your services, what your calendar looks like so they can book appointments for when you get back, or what to do if a past client has an "urgent" situation they need to discuss with you.
3. Get some perspective on what "urgent" really means.
No one will actually die if you're not there, they'll just have to wait a few days or a week to get what they wanted.
Since we're not surgeons, you'll find most problems can wait until your return, as long as the person calling knows when that will be.
Actually, thinking about it, don't most of us have to wait weeks or months to see a specialist for a serious medical issue? Why do we believe a client's "home staging emergency" has to be dealt with immediately?
I'm all for providing quality customer service, but believing that anytime a client says "jump" the appropriate response is "how high?" is not sustainable.
Even after all these years, I still have to fight my natural impulse to do that very thing. I've learned the hard way that maintaining healthy boundaries around your availability, and what you're prepared to do in the name of "customer service," is totally appropriate and nothing to feel guilty about.
4. Realize that lack of availability can be a selling feature.
T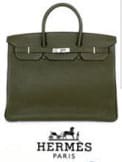 here's a reason night clubs and restaurants like to be seen with a lineup outside. Others going by assume it's a great spot and they want to go there too!
Do you think there's a list of customers waiting 2 years to pay $7,000+ for a Birkin bag because Hermes can't produce them fast enough (or it's that gorgeous)? No. It's a game of "scarcity," which makes the sought after good more desirable— and people more willing to pay ridiculous prices— because they're getting a coveted item other people can't have.
While you're a vacationing home stager, if the person dealing with your messages says that you're entirely booked up until next week, this is true. Your time IS booked!
Rather than seeing this as a negative, realize that your lack of immediate availability can create more desire for your services. The prospective client perceives your time as being more in demand and therefore more valuable.
5. Choose boundaries for email, blog comments, social media updates, etc.
Your "friends" and "followers" won't perish because you're not keeping up your comments on Facebook, Twitter or your blog for a week or two.
Let it go and don't worry about it!
For emails, you can have the same Virtual Assistant, friend or family member check those too and reply according to your instructions.
In case a true "emergency" arises while I'm away, I ensure my Virtual Assistant has a way to reach me, but none of my clients have that information.
It can be as simple as setting up a new Gmail address that urgent matters are forwarded to and you ONLY check that one email address daily. Or your assistant can have the phone number of your hotel to leave urgent messages.
This frees you from the temptation of checking your own cell phone voice mail and texts. Turn your cell phone off and put it away, you're on vacation!
Taking your first real vacation from your own business is scary but you didn't become your own boss to become a slave to it either. At some point you  just have to give yourself permission to step into your future  and create the lifestyle you desire.
I hope you've found these "how to get away" tips helpful. Please share your own experiences or ideas for how you can block time off to unplug from your business when you want/need to!
Debra Gould, The Staging Diva®
Debra Gould has been a serial entrepreneur since 1989. She is president of Voice of Possibility Group Inc. with a mission of helping entrepreneurs create their ideal businesses and lifestyles.
An internationally recognized home staging expert, Debra created the Staging Diva Home Staging Business Training Program with 7,000 students in the U.S., Canada and 20 other countries. She is the author of 5 guides and appears frequently in the media.