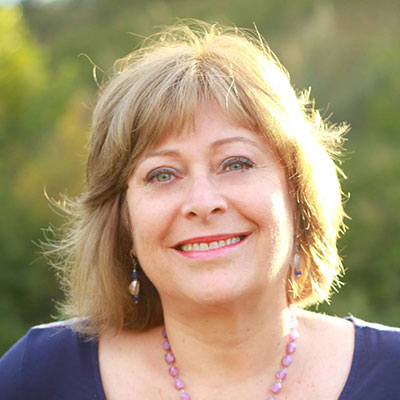 Last year, an aspiring home stager by the name of Katie Mines, left a comment on one of my blog posts saying that she was overwhelmed with the choice of where to obtain her home staging training.
While she enjoyed my Staging Diva home staging newsletters and blogs, she was advised to take a course where she would get a set of credentials at the end.
If you've part of my community for any amount of time, you know there's no such thing as official home staging credentials.
So this was a case of someone misleading Katie because of the unfortunate marketing tactics used by some in the home staging industry.
I'm happy to report Katie forwarded my blog post (Want to be a home stager? 15 questions to ask before handing over your money) to the person telling her to get "credentials" and decided on Staging Diva for her training instead.
What a difference less than a year makes!
I recently received a home staging success story from Katie. This Staging Diva Graduate is a former floral designer now operating her own successful home staging business, Sweet Villa Home Staging, in Blair Nebraska.
The first home Katie Mines staged had been on the market for three months.
She worked with the homeowner on a Sunday afternoon, moving around furniture, taking out items that wouldn't be used, rearranging and organizing.
Before she left, she gave her client a list of things to work on, some suggestions and a few items to purchase. Katie's client contacted her the next evening and asked her to help put up the new items and arrange her art work.
Two days after the next open house, Katie's client had an offer and the following day, the home sold.
Not bad for someone without any home staging credentials!
I'm thrilled that Katie chose the Staging Diva Home Staging Training Program because she learned what it takes to build a successful business.
It sounds like she's happy with her choice too. She wrote to say:
"The common sense approach given by Debra Gould and her experience in the business world is invaluable. Her enthusiasm is catchy!"
I've heard from many people like Katie who are being advised to take a program for those certifications.
The decision is ultimately yours but if you're in a similar situation or overwhelmed by the choices before you, here is some recommended reading:
Will the first home staging program you take meet your needs?
Sucked in by promises of a guaranteed staging job
Look out for home staging training snake oil
By the way, all Staging Diva Graduates receive a certificate from me. The big difference here is that unlike almost anyone offering home staging courses, I tell you up front that none of these credentials are "official."
That's because home staging is a completely unregulated industry with no independent body determining who can grant "certifications", "accreditations," or any other official sounding credential.
Home stagers, have you been pushed to get credentials that don't really exist.
Have you ever encountered a client who did not want to work with you because of your lack of "credentials"? Please share your experiences by leaving a comment below.