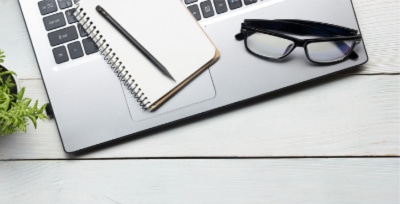 In part one of "Stage Yourself to Sell: Image is Everything," I focussed on wardrobe and looking and acting the part of a successful home stager even if you aren't totally there yet in reality.
Today, I'd like to focus on business image.
An important piece of this is what happens when a prospective client phones you. If you answer, would they hear screaming kids in the background? Worse, does one of your children answer?
If you have children at home, either let your calls to go voice mail or hire a sitter to help you.
Many women start a home staging business to have more time at home with your children, and that is one of the many benefits of a real estate staging career.
But you need to consider investing in childcare for blocks of time throughout the week so you have a few windows of opportunity to focus on your clients and your business.
After all, what would you do if someone called and wanted to book a home staging consultation with you? It's difficult to grow a business when you have small children at home and no childcare.
When your clients do get your voice mail, what sort of greeting do you have?
Is it a hokey family sing-along-song or a professional message detailing the benefits of what you do and providing alternate contact information? You must inspire confidence in those potential clients that call you, and if they're turned off from your phone image, you won't hear from them again.
In course 2 of the Staging Diva Training Program, "The Business of Home Staging: What you need to start and how to grow," I provide a very specific script for a professional outgoing voice mail message that is sure to win you business
How about your marketing materials?
Do they present a professional image of yourself and your business? Do you have nice heavy business cards or a poorly designed homemade perforated-edged business cards with faded ink?
Your marketing materials represent your business when you're not in front of your prospective clients. Make no mistake, your business card, including what your logo looks like will create a lasting impression in people's minds.
Do your business cards look like they belong to a successful home stager? If not, it's time for a re-do. How can you convince a homeowner to invest in staging his house to sell when you're not investing in staging yourself to sell?
When it costs about $75 to professionally print all the cards you'll need for a year, there's no excuse to print them on a home computer. If you can't afford to print cards, then you can't afford to be in your own business either.
I see too many beginner home stagers cut corners on this while wasting more money buying gadgets they don't need, or a new toy for their children or pets who already have plenty.
It's all about your priorities and if you're serious about building a business, that should be pretty near the top of your list.
Make sure homeowners and real estate agents can find you when they need to
Your website is also a very important piece of your marketing kit. You must have one or at least a profile page on the Staging Diva Directory of Home Stagers.
A potential client needs to be able to look at some before and after photos of projects you've done and learn more about you. The Internet is the easiest way to do this because it doesn't require you to visit people in person to show them your work, and it ensures the most number of people as possible can find you when they're looking.
Invest in either your own website, or to save money, join the Staging Diva Directory of Home Stagers. Your first home staging project should cover the costs of this, and if you're not online you're not going to be found very easily.
While email is more casual than a formal letter, don't forget it's still a marketing tool
When you communicate with clients via email, you really shouldn't use a "hotmail" or "yahoo" account. Gmail seems to be more acceptable than the others, but it's still not as professional as yourname@yourdomainname.com. Even if your website isn't ready yet, when you purchase your domain name you can still set up an email account. This is discussed in more detail in course 2 of the Staging Diva Training Program.
When you send an email, make sure you write a descriptive subject line and have set up a proper signature line. Your signature should include your name, business name, email address, phone number and link to your portfolio.
Make it easy for people to find out more – they don't really want to call you. In the event that your email is forwarded to someone else, you really want them to have all your contact details.
Home Staging Portfolio Showcases What You Can Do
Your home staging portfolio should be professional, polished, and impressive.
Even if you're new to this, you should have lots of photos from staging your own and your family and friends' homes. DO NOT use stock photography to suggest your own home staging work. This is cheating and it's just not a good idea. Some new stagers think this is a good way to fluff up a portfolio, but it's not only tacky, it falls into the category of deceptive advertising.
Once you get caught passing other's work off as your own, you'll lose all credibility.
So when you consider all of these items, are you staged to sell? Would you hire yourself based on the image you're projecting?