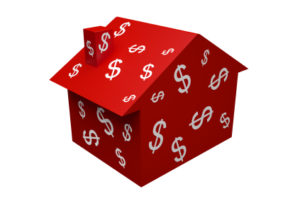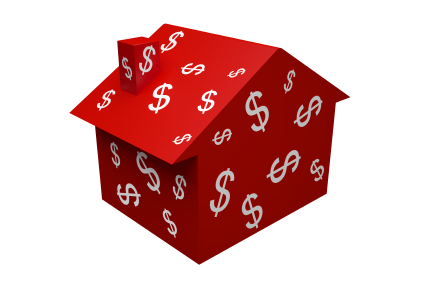 I wouldn't want to be dependent on real estate commissions in a slow real estate market (or even in a hot one for so many reasons I'll discuss).
If you are one of the millions of real estate agents in North America, there's a good chance your business is struggling.
I hear complaints from Realtors® all over whose commissions are so intermittent that they've taken to staging their clients' homes themselves for free, hoping to attract more listings and then sell them faster and for a better price.
This practice of staging their own listings for free just creates more problems for overworked and underpaid agents.
First of all, as a real estate agent, your time is money. While you're donating your time to help your client rearrange their furniture, sort through their junk, choose the perfect paint color for their den and decide whether or not to move the baby's crib out of the office, do you realize the significant amount of time and money you are wasting? Not to mention the risk of offending your client and losing the listing altogether?
It's time to do the math
If you list four properties this month and spend an average of four hours staging each of them, you have wasted sixteen hours, or two entire workdays.
How many homes can you show in sixteen hours? You could have planned, advertised and attended five open houses in that amount of time.
When you're in the business of selling real estate, your strengths are presumably finding and selling property for your clients and negotiating the best deals for them. If you are personally staging your clients' homes for free, those negotiation skills are being wasted on domestic disagreements over paint chips and furniture placement.
Many real estate agents approach me, looking for information on the best way to use home staging to boost their business. Before I can answer that, I have to ask:
Do you want to be a home stager with a real estate license, or a real estate agent who stages houses?
Your answer will determine what approach you should take. A significant number of real estate agents who take the Staging Diva® Home Staging Business Training Program do so because they're tired of selling real estate as their primary source of income with all the inconveniences this entails. They no longer want to be on call 24/7, miss family time on evenings and weekends and feel like they live out of their cars. They want more control over their schedules and to be paid for their time.
Real estate agents enrolled in the Staging Diva program are there to learn how to make a very good living staging homes, not how to stage houses for free as real estate agents.
As students of the Staging Diva Training Program, they learn how to be home stagers who also happen to be licensed Realtors®, rather than real estate agents who happen to stage their listings. If you are an agent first, your focus needs to be on turning listings, not fluffing pillows and sorting clutter.
If you fall into the category of wanting to be a home stager with a real estate license, there is a great chance you will be given a lot of real estate listings. The majority of my home staging clients are homeowners who are just about to list their properties, and they haven't signed with a real estate agent yet. Many would happily list with me because of the relationship we've built as I staged their home. For a home stager with a license, that's a great listing opportunity!
So what does all this mean? Basically, if your passion for selling real estate has fizzled out and you're sick of being on call 24/7, you might want to shuffle your priorities and start thinking of yourself as a home stager with a real estate license. You should focus on promoting your home staging services, which is a very profitable business if approached correctly. Along the way you will also pick up real estate listings and find yourself competing with other Realtors® on a whole new level.
A good home stager will earn a tremendous amount of trust from their clients. (It's amazing how the intimate task of sorting through personal possessions can bring strangers together!) If, at the end of the staging process— which you've already been paid for— you also get the listing, isn't that better then staging your listings for free?
Debra Gould, The Staging Diva®
President, Six Elements Inc. Home Staging
Entrepreneur and Home Staging expert Debra Gould, The Staging Diva, knows how to make money as a home stager. Discover her secrets to business success in the Staging Diva Home Staging Business Training Program.