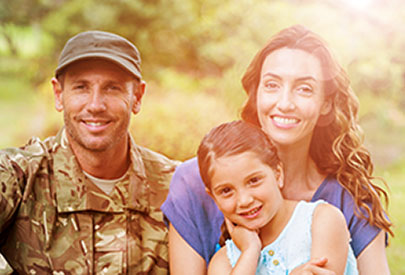 Finding secure and steady employment when you're a military spouse can be a challenge when you're faced with frequent and sometimes unpredictable moves.
A home-based business is a good option, but a home-based career that is portable is even better.
There aren't very many easily portable careers to choose from.
A home staging career could be perfect for you if you have some natural talent for arranging furniture and choosing the right accessories. Perhaps friends have already asked for your help in this or in choosing paint colors.
If you already have some decorating talent, once you learn the business of home staging (which can take around ten hours or so depending on your schedule), you are well on your way to being your own boss.
You don't need a storefront or inventory when you follow the business model I teach in the Staging Diva Training Program, which makes real estate staging (as it's also called) highly portable.
Home staging projects are typically very short in duration; most take a few hours or a few days to complete.
You won't have to worry about being tied down to a huge project if you learn you have to make a quick move.
As a military spouse you're part of a community where most members move frequently. In other words you're surrounded by a built in market for your services!
This makes your marketing efforts much simpler.
When USAA Magazine interviewed me for a home staging story, they were particularly interested in how house staging could help their members make more money when they sell their homes.
Part of the difficulty for home sellers is finding a home stager when you need one. With the right marketing, a military spouse would have a long line of clients waiting for real estate staging help.
With your natural talent and the knowledge of how to start a successful home staging business, all you will need is a business card and a web presence.
With the right home staging training program you will learn everything you need to know to start your staging business including how to price your services, how to market yourself at very little to no cost and how to conduct a home staging consultation.
Because of your frequent moves, you can constantly be adding before and after photos of your own homes to your home staging portfolio.
Your portfolio will be one of your largest assets followed by your URL or domain name (website address). Both items are quite portable and can move with you anywhere in the world.
Technically, your website doesn't move at all, all you do is update it with your new contact information. This is something we often do for members of the Staging Diva Directory of Home Stagers.
After those two items, you'll need business cards. You don't need a physical address on your business card so all you'd have to change is your phone number (or just keep the same cell number wherever you go).
With digital printing you can print your home staging business cards for under $75.
Home staging is a very flexible career.
If you decide you'd like to take some time off to spend time with your spouse or to help your children adjust to a new school that's your call. You book your appointments when you want them.
As a home stager, you have a 100% portable business that can move with you at a moment's notice.
It's a service needed by homeowners all over the world, so it doesn't matter where you move, you can pick up your target market in your new location.
A real estate staging career is completely complementary to a military career and can open up endless possibilities in your life and that of your family.
Click here to learn more about the Staging Diva Home Staging Business Training Program.