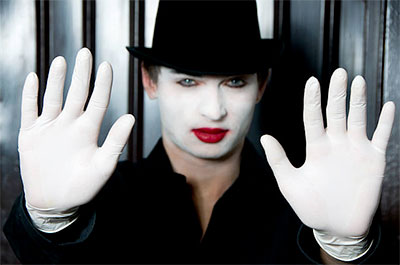 This is part of an ongoing series I've been writing about home staging websites and things that you need to take care of if you want to get known online as a home stager.
Last week I was at a dinner party where they were discussing how to get a small business on the front page of Google.
Sadly, one of the visitors was recommending that the host hire one of those SEO (Search Engine Optimization) companies that can fake activity on your site to improve your ranking.
This is a black hat strategy and will get you banned by Google.
Another said they heard "article marketing" was the trick.
That strategy was effective about 3 years ago, but not anymore!
That's why I haven't continued to submit to article directory sites. With over 100 published articles, I had the top spot for home staging when I learned there was no point in continuing because it wouldn't help my ranking anymore.
Your Home Staging Website Could Disappear Like Joe's
Home stagers, like any small business owners, need to watch what tactics they use to try and get traffic to their home staging websites.
There is a ton of bad information out there and some of it will get you in serious trouble.
But you don't have to take my word for it.
This excellent story by internet marketer and Ottawa real estate agent Marie Haynes on the reputable site SEOMoz called Are SEOs Destroying Small Businesses? A Penguin Story, shares the experience of Joe the plumber.
He went from a booming business with front page Google rankings (thanks to the activity by the SEO company he hired) to disappearing from Google entirely, taking his business right along with it!
Joe's story is not far fetched.
Beware of SEO Companies Targeting Home Stagers
If you've had your own home staging website for any length of time you've undoubtedly heard from countless companies who claim to work with Google (they don't).
They'll say they can get you hundreds of links to your site starting tomorrow. The problem is the links they get and how they go about it, as you'll see from Marie's story.
By the way, if you're wondering about the penguin reference in her article title, this refers to Google's latest Penguin Update to it's search algorithm.
This is the third such update in 2012 and has many website owners up in arms just as the Panda Updates did before.
I generally avoid using terms like this here because I know most of my readers don't really want too much technical jargon and don't want to get buried in Google Webmaster articles.
I'm "geekier" than most  home stagers, and I've been building my own websites since 1999, but I too glaze over at much of this stuff.
The bottom line is that Google is trying to reward high quality sites in it's search results.
Therefore, it constantly has to stay ahead of the cheaters who try and game the system. So if someone calls you with a link scheme or some other promise of front page ranking, hang up on them!
Your best bet is to produce your own unique content that your readers will want to refer to and share with their friends.
This is how your reputation as a home staging expert will spread.
If you don't have the time, money or patience to learn all this stuff and build your own full-blown website, I recommend you check out the Staging Diva Directory of Home Stagers.
If you're a Staging Diva Graduate, here's how you can join too.
What's your biggest home staging website challenge?
Please share this or any questions you have so I'll know what topics to continue to write about in this series.