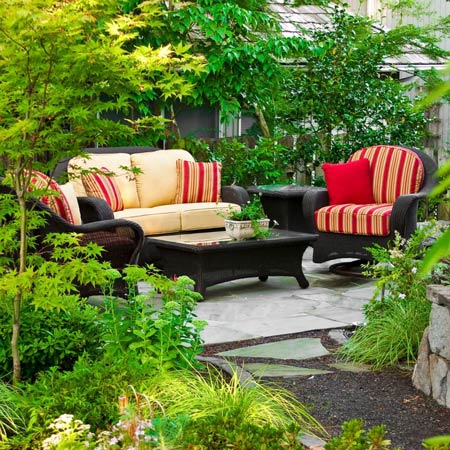 Home staging is a great career for perfectionists.
After all we make everything "just so" in every room of a house, and sometimes outside too.
We fuss over the precise roll of a towel, the angle of a throw over a chair and exactly how many green apples belong in the bowl on the counter.
But does your own perfectionism ever drive you crazy?
Coming out of Ikea recently (where I'd double checked the item numbers on the cart at least 5 times), my Lil Millenial said, "It must be exhausting being you sometimes!"
She's right, it is!
My perfectionism serves me well when I'm wearing my home staging hat, but not so well during other times.
I'm always looking for the most efficient route to any goal. More often then I like to admit, I'm fretting over details that aren't all that important in the grand scheme of things.
And, when I'm trying to delegate, it can be a nightmare.
Maybe the reason it's so hard for perfectionists to get help is that they expect everyone to do things exactly as they would. That's simply not realistic and usually it's also not necessary.
I found this awesome short video by Jennifer Gresham called The Perfectionism Cure.
I hope you like it as much as I did and that you'll add your comments below.
I'd like to continue discussing the idea of "perfection" and what it means for our lives and our home staging careers!
Perfection can be very expensive when you run your own home staging business.
It leads you to waste too many hours trying to make everything more perfect than it needs to be, or anyone else would notice.
In fact, there really is no home staging perfection because each home stager will come to a different solution.
I love how this video highlights how much perfectionism can stand in the way of discovery and creativity and the peril of prioritizing "performance over learning."
What do you think? Please add your thoughts in the comment section below.
And if you loved this video as much as I did, please share this post with your fellow home stagers on Facebook or Twitter.