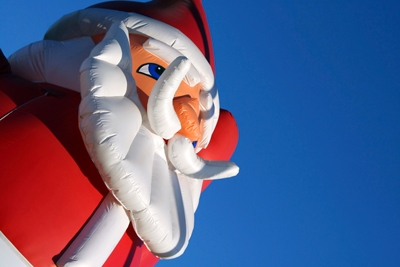 Home staging for the holidays can be a challenge for even the most experienced home stager.
Especially when your client is totally in love with ALL things Christmas!
I'm presenting this dilemma to gather ideas from a number of home stagers. These will help you on your next home staging projects over the holidays.
It might unfold something like this…
You get a call from a home seller who is desperate to put their home on the market right away. If you follow the business model I teach in the Staging Diva Home Staging Business Training Program, you'll discuss how you can help them by phone.
Then you'll book a paid home staging consultation. Staging Diva Grads don't do free estimates!
Arriving at your client's home, you're greeted by a giant Santa, snowmen, and snow globes scattered all over their lawn.
There are lights strung from every available branch and eave. Wreaths hang from every door and the windows are covered in snow flake decals.
Inside, it looks like Christmas exploded.
Tinsel hangs from every surface. Artificial boughs tied with red ribbons lead the way upstairs. Pine cones cover window sills. Christmas table cloths, dish towels, the light of flickering snow man candles.
And of course, the air is filled with Christmas tunes.
Holiday spirit is great and if you're not trying to sell a home, go nuts with all the trappings of Christmas!
However, if the home is going on the real estate market, all of these decorations begin to look a lot like clutter. Especially if the potential buyer doesn't share the seller's enthusiasm for the holiday.
How Do You Deal with Home Staging for the Holidays?
When you find yourself in a home like this, what is your first reaction? What do you do when you're staging a home that will be listed over the holidays?
I'll share my suggestions in an upcoming post, but first I'd like to hear what you would do. Please leave your opinion as a comment below.