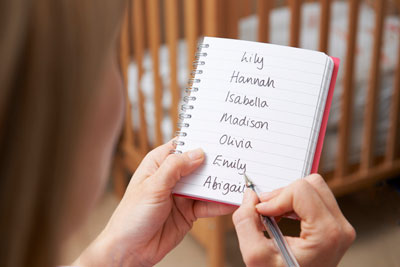 When you name your children, you always want to choose something that you believe you (and they) will like for a lifetime.
Thankfully, our home staging business name choice isn't nearly as permanent. Changing it later is relatively easily.
So if picking the right company name is holding you back from getting your home staging business started, pick something you're reasonably happy with and go for it!
Otherwise the weeks and months will continue to tick by and you'll be no closer to making a living doing what you love.
While we're on the topic of "big" business decisions that aren't permanent, did you know that you're also not stuck with your decision to be a sole proprietorship or corporation (ie: LLC, provincially registered corporation, etc.) ?
While this is an important decision too, you can change and adapt later if need be.
Now, I'm not a corporate lawyer or an accountant so make sure you consult with appropriate experts before making any of your own decisions. I'm simply sharing my personal experience in case it's helpful to you in your own home staging business.
Changing my home staging business name and corporate structure
When I started my first business in 1989 (a marketing communications firm), I was a sole proprietor. I realized after paying my first year's taxes that my decision to "save money and not incorporate" was a costly mistake.
I saved about $1,500 at the beginning of my business by not incorporating (it costs less now with online services). The other reason I chose that route was because it meant I didn't have to file two tax returns (one personal and one for my corporation ), which I assumed would be a huge pain.
But I paid an extra $30,000 in taxes in year one. Talk about "penny wise and pound foolish"!
After that, I took the same company name and changed from a sole proprietorship to a corporation (which included adding " Inc." to the name.  I've been incorporated ever since.  At times, I've kept my same corporate name. Changing the actual activities/type of business, depending on my evolving interests.
At other times, I've changed the corporate name because I felt I'd grown out of it.
Six Elements Inc. started as my company that was designing and creating custom home accessories for clients.  When I became a home stager, color consultant and interior redesigner Six Elements became my home staging company. I still liked the name and it still fit with my vision of the six elements which I defined as: energy, form, style, design, color and passion.
When I created the Staging Diva Training Program, I registered that as a trademark of Six Elements Inc.
In 2012, I decided to rename my corporation Voice of Possibility Group. And in 2017 I had to rename it again (long story), so I ended up at Six Elements Design Group Inc.
For 3 decades it was still the same company. I just filed a form to change the name of it.
All of this is to say that once you have your sole proprietorship, LLC or incorporated company with whatever structure or name you choose, it's not cast in stone. There are things you can do along the way to update or amend it as your needs and ideas grow and evolve.
Please share your experiences in the comment section. Has the fear of picking the wrong name or corporate structure held you back? Have you ever changed your company name before? Was it a big deal?
Stuck trying to come up with a business name?
Are you ready to start your business but coming up with the name is what's holding you back?
Check out the NEW Home Staging Business Name Handbook. I dive deeper into the concepts discussed here and much, much, more.
There are tons of examples and a proven process to follow so that you can come up with the right name for your business that will serve you well now, and in the years ahead on your journey as a home stager and decorator.