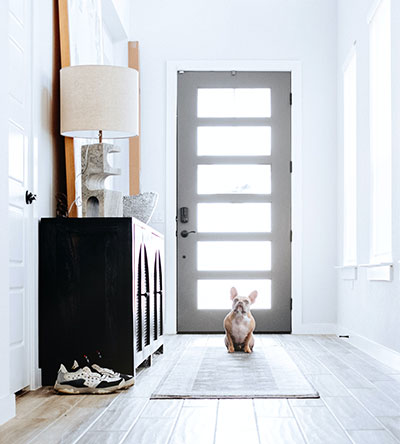 I recently posted an article to help home stagers get rid of the negative beliefs or labels that are secretly holding them back in life and in their home staging businesses.
I challenged members in the Staging Diva community to identify a negative belief and then list 3 pieces of evidence to the contrary.
This exercise makes it easier to get out of our self-limiting beliefs.
It reveals the lies we tell ourselves.
Unhelpful stuff like:
I never make appropriate decisions.
I never follow through on things.
Local real estate agents will never accept home staging.
I'm not disciplined enough to become a home stager.
I'm not a trained interior designer so people will discover I don't know what I'm talking about.
I'm too young/old, no one will take me seriously.
If you haven't done the exercise yet, I encourage you to try it, there's no telling what personal barrier you might break through!
As you'll see in the comments on my original post, Jenny uncovered a fundamental belief that is holding her back. It's a pretty common (and destructive) idea so I want to address it here. She confided:
"Work is not supposed to be enjoyable, that is why they call it work."
Wow, it's like the big elephant in the room no one wants to talk about! We're brought up to believe we need to suffer everyday to earn a living.
Grown ups aren't supposed to have fun!
It's no accident that antidepressant medication is a $12 Billion per year industry in the US and cancer and obesity rates have never been higher.

I say "stop the madness!"
If most of us need "happy pills" to get through the day, it's time to reinvent our lives and what we do for a living!
Seriously, what do we have to lose?
Most of us "of a certain age" have already realized that shopping and eating don't really fill the big gaping hole left by not being satisfied with our lives.
Jenny went on to admit (and I love her for her honesty):
"My husband is quite unhappy in his position (which is lucrative) and I think I would feel quite guilty if I were actually enjoying my work when he is so unhappy in his position."
I totally understand where's she's coming from. Who hasn't heard that we should feel "guilty" about enjoying ourselves?
Assuming they have a healthy relationship, Jenny's husband isn't happier because she's not happy.
Home Stagers Can Be Role Models
Home stagers, when we build a financially successful business doing something we love, we become positive role models for others.
We can break the negative cycle and show our spouses, kids and friends that being a grown up can actually be fun.
Of course there's still "work" involved but we don't need to approach it as a dreaded chore.
To quote Staging Diva Graduate Laura Kakoschke of Hunter Lake Home Staging,
"I work my own hours, set my schedule and my sons get a first-hand look at running a business. I hope the courage I found to follow my dream will inspire them to follow theirs, and to know that anything is possible!"
It IS possible to have meaning,  joy and satisfaction in what you do for a living.
Since life is short (and it's not a dress rehearsal), isn't it about time we all decided to live as if that were true and make it so?
Click Here To Learn How To Become a Home Stager
Photo by Karsten Winegeart