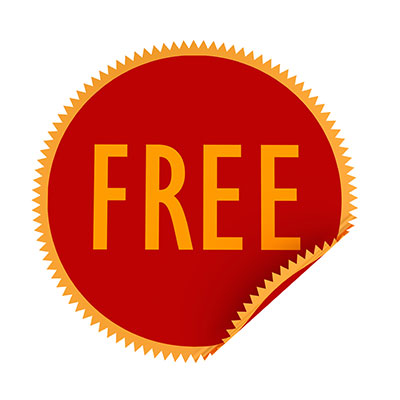 I received an email last month from an aspiring home stager seeking advice about buying an office printer.
She thought she would buy the cheapest all-in-one printer/fax/copier she could get and wanted to double check with me to see if she'd be making lots of copies as a home stager and whether the beginner model would be good enough.
I told her that it was difficult for me to say because how much printing/copying she would do would be completely dependent upon how she conducted business.
But I also told her that generally speaking it's not a good idea to buy the absolute lowest model of anything.
If you want to be among the most successful of home stagers you must plan for a real business that will grow.
Where you can afford to, get higher quality equipment that gives you a bit of growing room even if you don't need the full power of it right away.
It was that email that prompted me to write a post on this home staging business blog about investing in the right tools that you can grow into.
Related to investing in quality tools, I want to point out that it's also important that you know what to do with the tools you invest in because the tool is only part of the story.
You must know what to do with it and you can only get so much knowledge for free.
Here's a scenario to ponder.
Imagine you've gone out and purchased the very best software you could get your hands on to retouch your photos for your home staging portfolio.
You've sunk several hundred dollars into it because you know it will help you immensely in marketing your staging talents.
Now let's imagine you have absolutely zero technical knowledge and you don't know where to start trying to navigate your new high-end program, let alone use it to its full potential.
From here, there are usually two different courses of action depending on the type of person who bought the software.
First of all, there's the person who will search online for free training and free tips on the software or who will rely on the know-how of their children or neighbors to help them (even if they don't really know how to properly use the software either).
At some point, they'll give up in frustration, stop trying to use the software altogether, and make excuses for why their  home staging photos are dark, crooked and sometimes blurry.
Because of the sorry state of their portfolio, they won't get much business.
Eventually they'll even give up on being a home stager and convince themselves they didn't get work because there is too much competition, or the real estate market is soft, or there is no demand for home staging in their area.
In other words, "It's not my fault, I tried everything!"
Then there's the person who will sign up immediately for a class on the software, or buy a quality reference book with detailed instructions, so they can make the most of their investment and use the software to manipulate their portfolio photos and attract more business.
Or, they'll search online for an easy-to-use app and try that to see if it will give them the results they need. For example, if you're editing your photos, you could start with something simple like PicMonkey.
The truth is, you can only get so much know-how for free.
The person who always takes the cheapest route (or tries only free resources) ends up wasting hundreds of dollars and possibly years of their time (and potentially their dream business)!
Imagine if every home seller said, "There are plenty of home staging tips online, I don't need to hire a professional home stager!"
Any stager would likely reply,
"It's true that you can learn many tips online. But unless you have the time, talent and ability to look at your own home as critically as a potential buyer will, there are many things you will miss.

Do you really want to risk losing tens of thousands of dollars on the sale of your home because you didn't want to invest a relatively small amount in having it staged properly?"
If you're a struggling home stager, do you see how the same logic holds true for your business?
If the months are flying by and you're no closer to your goal of success, isn't it about time you stopped thinking you will find the magic secret that will solve all your business problems in a Facebook wall post, or even this blog?
Of course you can get inspired, gather insights and pick up tips to expand your business reading free information online, but it will only take you so far!
While I am known for sharing a wealth of quality information for free, it's still only scratching the surface of the fuller picture of what it takes to make money as a home stager.
My best nuggets are reserved for Staging Diva Students and Graduates because they are the ones who have invested in their ongoing business education and they deserve the best I have to offer.
If you're an aspiring home stager who feels you'll get enough information about building a profitable business by surfing Google for free articles and blog posts, please remember that with home staging training as with anything else…you get what you pay for!
Agree? Disagree? Please leave a comment!