Nobody starts a home staging business hoping for it to never become successful, yet, by the way many new stagers seem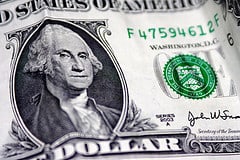 reluctant to invest money in good-quality tools and training it seems many of you are really holding yourselves back.
When you start any type of business you need to invest in the proper tools to do the best job you can. Luckily, a home staging business is an inexpensive start up with hardly any overhead expenses to worry about and no inventory to purchase. All you really need in the way of equipment is a computer and other office furnishings and an excellent camera. With these items, I strongly urge you to get out of the "buy everything as cheap as possible" mindset and invest in the very best items you can afford.
Buying the lowest model of everything will result in you having to replace it all over and over again for as long as you're in business.
If you think to yourself, "I'm only starting out so I don't need to spend money on a big fancy printer," you have to try to shake that attitude and start thinking about growing into some better quality items once in awhile.
Thinking small will keep you small. Spending money on the proper tools for your business isn't the same as splurging on a dress you don't need or a three-course meal at a fancy restaurant. The money you invest to get your staging business going is money that comes back to you.
For example, I've only bought two cameras in twelve years, despite all the changes in technology since then. That's because I bought a very good model to serve the needs I would have as a successful home stager (having to have professional-quality before and after photos) even though I was just starting out.  I've saved money in the long run because most people have to replace their cheap digital cameras every year or two. Besides, my photos have always been excellent, helping establish my position as the expert home stager in my market.
The bottom line is you need to plan for a real business that will grow. So where you can afford to, get the equipment that will give you some growing room, even if you don't need the full power of it right away.
Home stagers, what was the best purchase you've ever made for your business? What was the worst? Share your own experiences in a comment below!
Debra Gould, The Staging Diva®
President, Six Elements Inc. Home Staging
Debra Gould knows how to make money as a home stager and she developed the Staging Diva Home Staging Business Training Program to teach others how to earn a living doing something they love. She is frequently profiled in the media for her home staging expertise and is the author of 5 guides for home stagers.
Photo Credit: ichaz