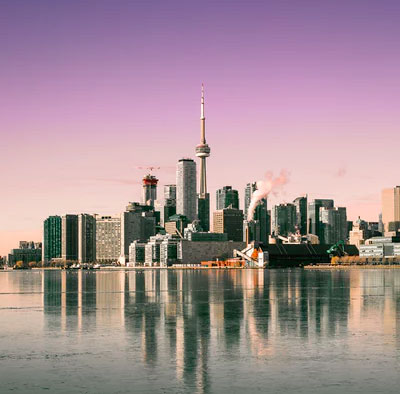 I have a Toronto area home seller looking for help staging her 2,600 square foot, partially-furnished home. It will list over $500,000 and is going on the market in 3 weeks.
Toronto is at the heart of the Greater Toronto Area (GTA), and is part of a densely-populated region in south-central Ontario known as the Golden Horseshoe which is home to 8.1 million residents.
In other words, it's a huge market to start and run a home staging business in.
Toronto Area Staging Job — How to Apply
Apply for this Toronto condo staging job couldn't be easier.
Simply complete the form at the Staging Diva Home Staging Project Referral Service.
Please be sure to include "Toronto Area Staging Job" as the project location in the first line of the form.
This Toronto area staging job will be referred first to members of the Staging Diva Directory of Home Stagers for free.
In other words, there will be no referral fee for Directory members even though we're playing "match maker" for you.
If there's not a Directory member available for this project, it will be open to any Staging Diva Graduate with a professional Internet presence.
That's because it's difficult to convince a client to hire you if they can't review your staging portfolio before making a decision to call you.
If you get any paid work through this referral (and you're not already a Staging Diva Directory of Home Stagers member), there will be a $125 referral fee, which you can build into your home staging consultation fees.
It's entirely up to you.
Remember this is a one-time fee (only if you get paid work from this referral). If you receive future home staging projects from the client's agent, or she refers you to her fellow real estate agents, there is no additional fee.
In other words, you have nothing to lose applying for this position if you're in the Toronto area, and everything to gain!
Please note, if you do not follow the instructions to apply for this Toronto area home staging job, you will not be considered.
Are Home Staging Clients Able to Find You?
If you're not already a Staging Diva Graduate consider that just one good project would more than pay for your entire training program plus building and hosting your web page on the high-traffic Staging Diva Directory of Home Stagers for an entire year!
Unless you have more home staging projects than you can handle, what are you waiting for? Get the training and marketing you need to ensure the steady growth of your home staging business.