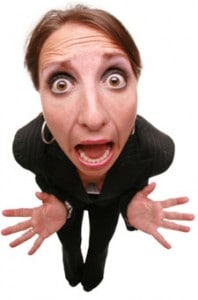 I used to race around like a mad woman trying to fit 10 home staging consultations into a week, always afraid to put a client off who needed me and fearing if I didn't see them right away they'd disappear and find a home stager somewhere else.
Then I realized that if you're good at what you do and in demand, clients will actually wait for you to be available.
This realization allowed me to look at my business in a whole new way. I thought about ways to cut the stress of home staging appointment scheduling and how my previous approach had me trying to get to too many places in too little time. After all, we started our own home staging businesses to be in control, we should try and set things up in a way that will make us happy too, right?
When I'm booking home staging consultations (or full blown home staging appointments), I only book one per day. Yes, even the home staging consultations are all paid appointments, I don't do free estimates.
Somewhere in my second year as a professional home stager (I should have done this much sooner), I made a list of all the things that were driving me crazy about the home staging business and tried to figure out solutions to each.
What I learned from this exercise is built right into the Staging Diva Home Staging Business Training Program so my students avoid the trial and error I went through.
Right near the top of that list of "things that drive me crazy about being a home stager" was the sheer panic I felt anticipating the race from one client appointment to the next on the same day when there were so many unknowns:
How long will the first appointment take?
Will there be time to eat before the next home staging consultation?
What food can sit in my car for three hours and not make me fat (or lose control of the car) as I gobble it down while rushing to the next house?
How long will it take in traffic to get to the second client's house?
How long will the second appointment take?
Will there be enough time in traffic to make it to after school pick up or do I need to arrange childcare?
When will I figure out what we're eating for dinner and buy it or make it?
Perhaps you've read that we all have blind spots. Things we can't see that maybe others can?
Well after lots of pondering and writing in my journal about what was stressing me out, the answer finally came. Suddenly what should have seemed obvious to me but didn't was, "what if I only agree to see one client per day?"
Having one client per day gives me leeway if the appointment goes longer than expected and leaves me time for all the other things we have to do running a home staging business (shopping for clients, going to the bank, paperwork, etc.) and keeping up with home and family demands.
With that one simple change my whole outlook on being a home stager changed. I was having more fun, I was calmer and paradoxically my income actually went way up!
Home stagers, how do you handle the stress of back-to-back appointments? What works for you? Do you have a set policy of how many homes you'll stage or consult on in any given week? Have you tested out whether clients will wait for you if you say you're all booked this week? Please share by leaving a comment below.
Debra Gould, The Staging Diva®
President, Six Elements Inc. Home Staging
Debra Gould knows how to make money as a home stager and she developed the Staging Diva Home Staging Business Training Program to teach others how to earn a living doing something they love.