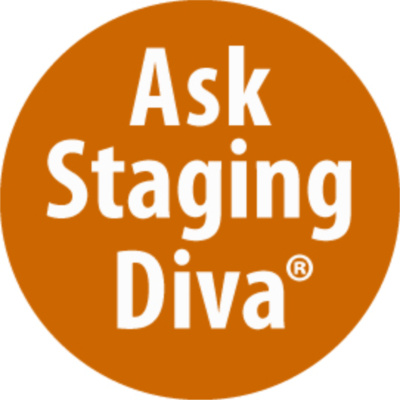 Staging Diva Grad Leah Fritz has this staging business dilemma about home staging photos and wonders what she should do.
See what you think and add your comments below.
"A homeowner I did a home staging consultation for took such excellent detailed notes during our meeting that she was able to execute my whole staging vision herself!
After the recommended painting, updates, and editing were all done, this client arranged and styled all the rooms herself, just the way I suggested.
I thought she wanted me to come back for a work day, but the home is completely staged and now on the market.
I saw the photos of her house online and it looks lovely. I'm not upset because I'm glad she found my home staging consultation helpful. Obviously she was able to move forward confidently with a clear executable plan.
My question is: Can I use before and after home staging photos of this house in my home staging portfolio? Do you think its OK to consider this staging as an example of my work? I really want to go back to this house and take some photos for myself since I already have the before shots. Look at it like this… I didn't shoot the gun, but I gave this client the bullets. What would you do?"
How would you answer this dilemma as a home stager? I'll share my thoughts later but first, I'd like to hear what you would do about your need for home staging photos in the same situation.
Have you ever faced this before in your own staging business? Please share your comments below.
Editors note: Click here for the follow up story.