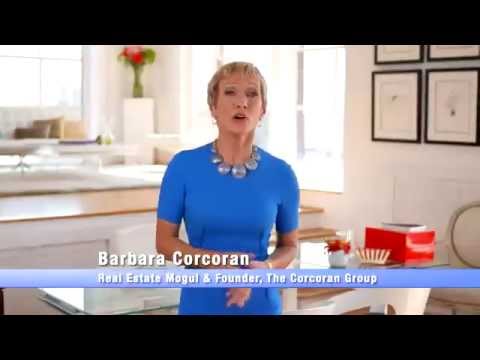 Home stagers, isn't it great when major TV shows share why home staging works with their viewers?
Home staging marketing is SO much easier when potential clients already understand decorating a house for the real estate market is critical when you want to sell quickly and for more money.
I love that Barbara Corcoran, a real estate mogul with a $5 billion dollar business appeared on The Nate Berkus Show.
She tells viewers:
"Home staging is no longer optional in this real estate market. It's what will make the difference in whether your home sells or not."
Then she goes on to say that home staging can add at least 5% to 7% to the sales value of a home!
Home staging tips from this segment include: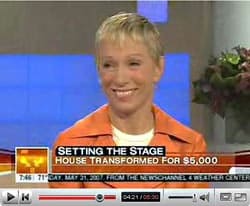 (Sorry the video was removed from the original source, here's my summary!)
A larger rug will make a room look bigger.
I totally agree with this, when you've got a small area rug it tricks the eye and makes you think the room is smaller.
Avoid bold patterns on walls and furniture that might turn off real estate buyers.
Update the decorating scheme for the current year where possible. This will make the home look more current to potential buyers.
I agree on this one to a point. For example, you can use current colors with accessories. I wouldn't get too trendy with furniture or paint colors.
Add fresh flowers, especially for open houses and important showings.
Some fun facts about Barbara Corcoran
I love celebrating female entrepreneurs!
Barbara Corcoran borrowed $1,000 and quit her waitress job to start her real estate business which is now worth $5 billion.
She's is the "author" of a few best sellers:
If You Don't Have Big Breasts, Put Ribbons on Your Pigtails: And Other Lessons I Learned from My Mom
How's that for a title of a business book, not to mention a great analogy for what home stagers do for houses!?
Nextville: Amazing Places to Live the Rest of Your Life
Shark Tales: How I Turned $1,000 into a Billion Dollar Business
I think this latest book includes some behind-the-scenes stuff about being on ABC's Shark Tank. I can only imagine what she has to say about Kevin O'Leary!
Have you found it's easier to promote your home staging business when you're not the first to explain to a potential buyer why home staging is important? I'm also curious if you've read any of her books!
Share in the comments below.