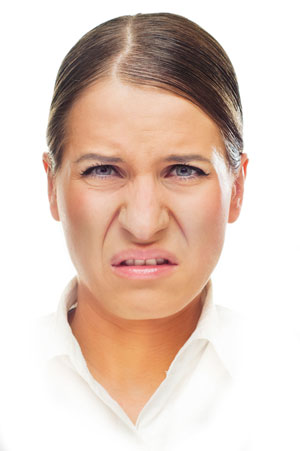 Six months ago I wrote a post called Virtual Staging or Just Misleading Pictures?
I said I believed using software to manipulate listing photos was a waste of money because as soon as perspective home buyers visit the house they'll be disappointed.
Which doesn't lead to an offer to purchase. That's the "best case" scenario in my opinion.
At worst, they might even be horrified with what they find, and lose faith in their real estate agent.
That's what happened to Texas real estate agent Greg Nino whose client was really angry after he took him to see a house that looked nothing like the listing photos.
Let's face it, virtual staging can make nightmare look like a dream house.
Virtual Staging Can Be a Slippery Slope
Where do you draw the line in a virtual staging?
Once you start altering rooms to add furniture, lighting and window coverings that don't exist, where do you stop?
I specifically mention "lighting and window coverings" because these are often part of the sale.
While you're at it, do you also change laminate counters to granite, virtually paint over ugly wallpaper, add in crown molding where none exists, etc.?
Many people rationalize that as long as all photos disclose that the property doesn't really look like that, it's OK.
Or they say,"if there's no budget to stage for real, using digitally altered listing photos is the next best thing."
I still think having a big disconnect between what a prospective buyer expects after seeing the listing photos, and what they actual experience when they walk into the home, is a problem.
Virtual Staging Like a Misleading Dating Profile Photo
Imagine going to an online dating site or app, falling in love with someone's photo and then you meet them in person and they're 25 years older and 40 pounds heavier than their photo.
Do you stick around long enough to get past that?
Maybe if you've committed to a dinner and you're too embarrassed to walk out immediately. But if it was only a coffee, my guess is you'd drink up, say you've got a meeting and "bye bye now!"
Now before you accuse me of being overly shallow, consider this.
If someone lacks that much integrity when they're representing themselves in their photo, wouldn't it make you wonder what else you shouldn't trust about them?
A person either has integrity or they don't.
Real Estate Showing Like a Coffee Date
A real estate showing is rather like that "coffee date".
There's no obligation to stick around for any length of time. You just turn to your agent and say, "Forget it, this isn't what I was expecting. Let's move on to the next house on our list."
Or in real estate agent Nino's case, you have to deal with an outraged client who is blaming you for wasting their time taking them to a disgusting property that looks nothing like the listing photos.
What do you think of virtual staging? Please share your comments.