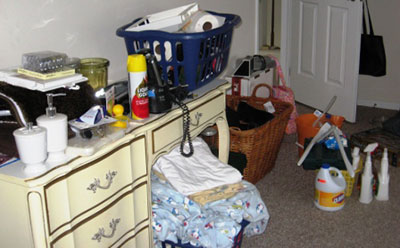 Even though Staging Diva Graduate Lisa Liberatore is no longer a teacher in the public elementary school system, she's still teaching in her new full-time career as a home stager.
Her staging business Brown Butterfly Interiors is based in New Jersey.
She's leaving a mark in her Bay Head community as she proves the value of home staging.
In fact, she has recently been asked to put together a proposal for the public library system to educate people about what home staging is and how important it is when selling a home.
Lisa is also teaching the market about the power of decorating a home to sell through her own projects like a 3 bedroom townhouse she recently staged that had sat on the market for 6 months before she got involved.
It was a bit of a mystery to everyone involved as to why the home wasn't selling. It was priced properly for the area and was being viewed on a regular basis through several open houses.
Kid's Rooms are Key in Staging a Family Home
The homeowners called Lisa after visiting her website.
They told her they were stumped. They had done some staging on their own and they actually had done quite a good job, according to Lisa.
She writes, "They followed the basic rules: the home was clean, depersonalized and decluttered. Except for one spare bedroom."
That spare bedroom had become a mess.
It had a bed in it but it was covered with clothes. The opposite end of the room had a small cluttered desk that was serving as a make-shift home office. The room was being used as a catch-all while the owners were packing.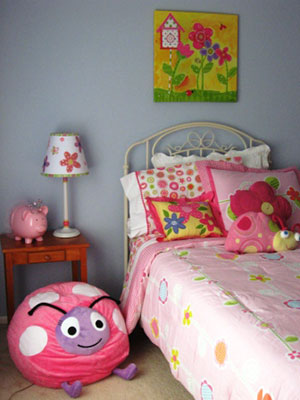 Lisa's clients didn't have any children but they were living in a home suitable for a family.
Using what she learned in the Staging Diva Training Program, Lisa staged the room for a little girl.
"I told the couple to trust me," writes Lisa. "Everything was purchased at Target for under $100 and could be returned since no one was going to be using it. We put a gallon of paint on the walls and used furniture they already had."
As a result, the homeowners received two offers at the next open house; both families with little girls.
Lisa was able to prove that not only staging, but staging every room of a house is imperative to sell quickly.
I talk a lot about the importance of staging kids' rooms in the Staging Diva Ultimate Design Guide and here is a living example of why it works.
Many people look for a house to buy while their kids are with them. Imagine the emotional power of having your child run into a room in a house you're thinking of buying saying, "Mommy, can this be my room?"
I'm really pleased that Lisa shared this story and proof that home staging works so that I could share it with you.
It's been a pleasure contributing to her transformation from elementary school teacher to Jersey Shore home stager.
She writes:
"The Staging Diva Program has given me the tools needed to run a home staging business as well as support, and encouragement through newsletters, phone conferences, one-on-one mentoring and materials available through the Staging Diva Store."
Staging Diva students and Graduates, if you'd like me to write a story about your home staging business, all you have to do is share the details with me at this link.