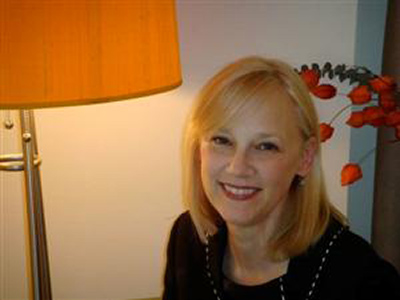 In the December issue of my monthly newsletter for home stagers, I featured Susan O'Connor – a recent Staging Diva Graduate who had given her notice to leave her corporate job to focus on building her staging business.
At that time, Susan said she had already lined up a consulting job that would bring in some income for her while she got her Wisconsin home staging business, Staged 4 The Sale, off the ground.
I applauded her then for employing such a smart strategy because Susan remembered that becoming a stager doesn't have to be an all-or-nothing decision!
I received a lovely message from Susan last month. Although I rarely do this, I'm going to share it with you as she wrote it (with her permission of course!).
I believe the message she wants delivered is much more meaningful when you read it in her own words:
"Well, it finally happened. I had my first staging consultation! So as someone fresh from their very first time, I want to share my experience with those who have yet to get there.

First, I'm sure I'm not the only person who tried to calm down by imagining that initial phone conversation with a potential client.  Although I felt sure about the kind of information I needed to convey, I still had a voice in my head asking, "Can you make this sale?"

I imagined having to make the "sales pitch" to persuade them of the benefits of home staging.  Would I sound desperate?  Would they sense my inexperience?  Would I fumble at an answer to a question?  How will I talk them into it?

Now, with that first home staging consultation behind me, I want anyone who is asking themselves the same kinds of questions to RELAX.

What I found was that people call because they're already interested! I would possibly be the world's worst sales person but this was NOT sales as you think about it. This was explaining how we help people, how the process works and at the end, the cost.

By the time I got there all the client wanted to know was how fast I could get over there!

I remembered Debra's message to 'let your passion show through' and that's exactly what I did. She was so relieved!  I never thought these calls would be fun, in fact I was practically dreading it, but it was fun and I want you to know that.

Then came the consultation. It must be what it feels like to be an actor who has rehearsed their lines, because once I got 'on stage' all my home staging training kicked in.

Debra's program gave me everything I needed to walk in there completely confident that I could handle the job. I left them with a pretty significant 'to do' list but today, 2 days later, I received an email thanking me and showing me what they had already done in their living room.  They were so proud of their achievement!

I hope by sharing this as one more example of 'you can do this' I help someone feel more confident that they really can pursue their dreams!"
Susan, thank you for sharing this. I know you'll help others realize this isn't all as scary as it sounds! You just follow the roadmap I share in the Staging Diva Program and you'll be ready and know what to say.