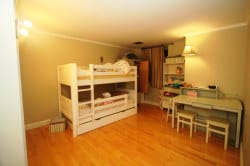 I've featured New York home stager Donna Dazzo before here in the Home Staging Business Report after one of her impressive media appearances. I'm happy to have the opportunity to write about Donna again because she is such a model student!
In January, this Staging Diva Graduate was featured in Yahoo! Shine with her inexpensive and easy design tricks for selling and she was also recently featured in Newsday's weekly paper and online in the "Long Island Makeover" column.
Donna certainly deserves this recognition because she so obviously knows what she's doing as demonstrated by her latest success story.
Donna's home staging company, Designed to Appeal, was contacted by the owner of a Manhattan apartment who was relocating to a different state. She and her husband had one month to move due to a job relocation, so needless to say they needed to sell fast.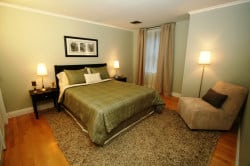 Luckily, these homeowners had family members on the West Coast telling them they just had to have a home stager because "no one puts a home on the market in California without having it staged."
It wasn't too difficult for Donna to evaluate what wasn't working in the space as it was. The dining room had a sofa, the living room had two dining room chairs and little else, the master bedroom had a set of bunk beds in it and the children's room had a full-sized bed and was also doubling as a home office.
Donna made recommendations for the furniture placement and the homeowners decided to simply move their own items out and bring rental items in to show the apartment in its best possible light.
What happened after staging was finished?
The real estate agent booked 35 showings the first week
The homeowners received 3 offers at the first open house
The house sold in 8 days after the first showing
This homeowner was happy she listened to her family members so she could carry on with her move with that much less stress.
About her home staging training Donna says, "The Staging Diva Program's emphasis on continuous marketing and marketing to more than one group (not only real estate agents) has helped me with increased exposure and more clients."
Donna is obviously focusing on marketing to the media just as she was taught in Course 4 of the Staging Diva Program. Home stagers, do you consider the media one of your target markets? What have your experiences been? How have you managed to get noticed by local media? Please share your experiences and let's discuss!
Debra Gould, The Staging Diva®
President, Six Elements Inc. Home Staging
Debra Gould developed the Staging Diva Training Program to create opportunities for others to grow their own profitable home staging businesses. More than 4000 Staging Diva Students around the world have been trained by Debra.
[tags] home stager, home stagers, home staging, donna dazzo, home staging training, home staging business, staging diva[/tags]