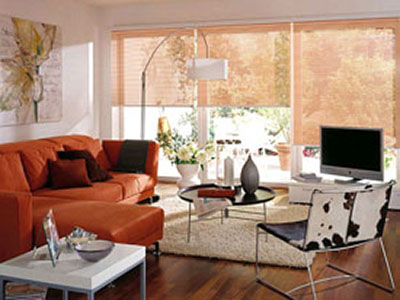 I'm pleased to welcome a talented artist to the Staging Diva Graduate community of professional home stagers, and our first Graduate in Germany.
Tina Humburg views home staging as a natural evolution of her current business which is doing custom paintings.
She found as she was in people's homes to discuss the art she would create for them, increasingly clients would want her decorating advice.
This living room at right is from Tina's home staging portfolio for her company Kunst Nach Mass and used with her permission.
While home staging is a new field in Germany, Tina recognized that it would be a practical extension of the interior redesign her clients were looking for.
Learning more about Tina, I realized she too had a background in advertising in a past career. Here we are two women living half way around the world from each other and she comes to my Staging Diva Home Staging Business Training Program with so similar a background to mine.
I also left an advertising career and started working in clients' homes because of doing custom art before getting into staging.
There are now over 30,000 Staging Diva students and Grads in more than 23 countries. They come from a variety of backgrounds from real estate to nursing, and stay at home Mom to retired career woman.
All of us share a talent for how to arrange furnishings in a room and a desire to make a living doing what we love and helping others at the same time.
I'm honored that I get to meet so many interesting people from all over the world as I help them start and grow their home staging businesses.