You walk up to the home and it looks like a great property. In fact, you can't help but wonder why it's been on the market for so long without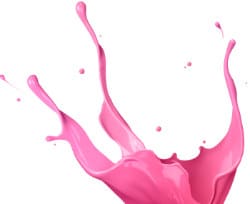 any interest whatsoever. The curb appeal is fantastic; the gardens are gorgeous and well-manicured, the lawns are mowed and there are no toys or chalk drawings on the driveway leading you to believe children live here.
You enter the house and you can't recall ever having such a physical reaction to color before. Suddenly you understand why they've scheduled a home staging consultation. It's obvious that the couple living here has a love affair with bold color – the kitchen is painted a brilliant turquoise and opens up to a hot pink living room.
Because these are the first rooms a potential buyer is going to see when they walk in the home, you're trying to figure out how much primer you'll need to cover it so when the wife says, "We love color and we get tons of positive comments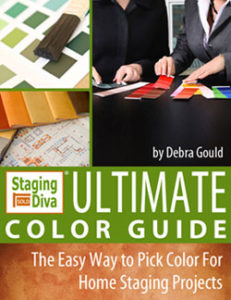 from people who come in here so we know we don't want to paint," you panic.
These clients are proud of their colors and are not in any rush to change them, despite the fact that they're selling the house and they haven't seen an offer yet.
I'll tell you what I would do in this situation later but first I want to know what you home stagers would do in this situation. Please let us know by adding your comments to this post.
(Psssttt… if you can't wait to find out the answer, check out the Staging Diva Ultimate Color Guide!)
Debra Gould, The Staging Diva®
President, Six Elements Home Staging
Debra Gould knows how to make money as a home stager and she developed the Staging Diva Home Staging Business Training Program to teach others how to earn a living doing something they love.