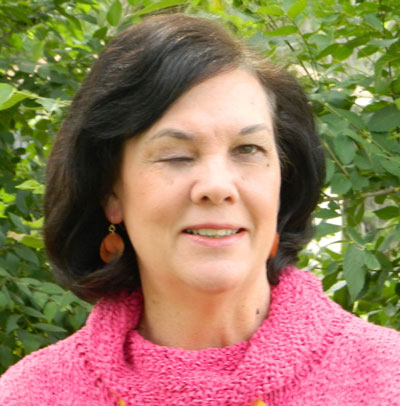 As a home staging mother, I never realized when I started this journey how many women I'd meet with similar stories.
Once I started coaching home stagers and teaching home staging courses years ago, I heard so many dramatic, and often heart-breaking, personal stories from my students.
Many home staging mothers have fled abusive marriages, lost loved ones, fought their way through cancer and more.
Tragedies force change upon us.
It's only in retrospect that we are reminded how "easy" it is to cling to what's familiar, even when it is actually destructive.
I guess that's where the "blessing" comes in.
Often it's a change in one significant aspect of the day-to-day that opens a doorway to beneficial changes and growth in the rest of our lives.
I know that's what's happened to me many times over the years! Perhaps that's your experience too.
It's certainly a theme in the story of this Oklahoma home staging mother of 6. Staging Diva Grad Jenean Lindsey shares her experience with the hope of inspiring you.
I thank her for her honesty and courage in sharing how she's started over in a new town at the age of 54:
"As a stay-at-home mom of 6 children, I never really focused on dreams and the passions I had because I was doing what I loved-what I was called to do.

I had always loved anything to do with homes, and I certainly remodeled and redesigned the homes we lived in, but never really thought of a career outside my home.

I have said for as long as I can remember that I should be a real estate agent, but that I didn't want to sell homes, I just wanted to look inside them because then I would start remodeling it in my mind.

No matter where I go, I'm remodeling and redesigning in my mind.

Well, this year my life took a drastic change.

At the age of 54 and 30 years of marriage, I found out very disturbing news about my husband, and had to literally take my two girls still living at home and leave with nothing but the clothes in a suitcase.

I never thought I would be going through a divorce and starting over in a new town, but that is what happened.

I realized I had to find a way to make a living for my family, but because of their special needs, I couldn't be away 8 hours a day. I prayed for God to show me what I could do and what I was passionate about.  It was then I found the Staging Diva Home Staging Courses, and I was mesmerized and excited beyond imagination.

To think I could have my own business doing something that excites me to my core was beyond thrilling to me.  I have been involved in a redesign project and it is a joy to realize that at this stage of my life I can still take care of my children and do something financially that stirs my passion.

It is great for all of my children to see that it is never too late to pursue your dreams— no matter your stage in life. That's why the name of my business is Seasons Of Change. It's something I am proud of.

Even though I am just starting out professionally, it's something I've been doing all my life. Only now I get paid to see the inside of houses!!

The Staging Diva program has given me the confidence to pursue my dream.  It is everything Debra says it is.  It is literally a step-by-step guide to starting your home staging business.

The customer service is exemplary. I appreciate the integrity shown by Debra and her staff.  It has opened the door to my dreams and I am so thankful I found it."
Thanks Jenean for sharing your personal story. I'm honored to help you on your journey! I know you'll inspire others with what is possible for their own lives, no matter what barriers they face.
A dramatic event forced Jenean to take decisive action, and we all have the power to take action no matter what our circumstances.
Do you have a story you'd like to share?
If so, you can submit your details for me to write about you here.
I'd also love your comments and words of support for Jenean and her bold move, please feel free to share your thoughts in the comment section below.