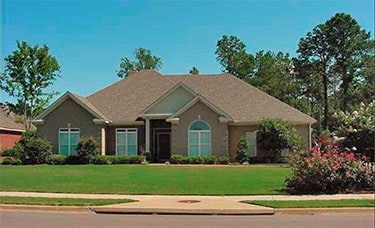 Attention professional stagers looking for home staging jobs in Alabama!
This Montgomery Alabama home staging job is your chance to help a house flipper who has reached out to me to recommend a home stager in his area.
For the right home stager, this would be only the first of many home staging jobs with this one contact.
This house flipper realizes that staging will add value to the homes he's flipping and he's looking for a long term arrangement to stage all his future projects as well.
He kind of reminds me of the scenario on the HGTV show Flip or Flop.
A real estate agent couple buy, renovate and sell one property after another. They put their energies towards finding the right properties to buy and flip, and then coming up with (and supervising) all the renovations.
They always bring in a home staging company to completely furnish and stage the homes before they put them on the market. 
This project could lead to many home staging jobs!
Since the contact for this home staging job is a house flipper who believes in home staging, this referral can lead to many more projects, and potentially referrals to Alabama real estate agents and other home sellers (who will see this home when it's on the market).
The 4 bedroom home is approximately 3,500 square feet and freshly remodeled. It will be listed around $349,000 and needs furniture and accessories. The client tells me:
"People in my market lack imagination and vision when seeing empty spaces and I need someone with access to furniture. I would like to stage all my homes for sale. I'm looking for a professional home stager who understands contemporary living and style."
This home staging job will make an awesome addition to your home staging portfolio and could be a terrific home staging success story to share with future clients.
Not to mention this could be the first of many home staging jobs with this single contact!
Alabama Home Staging Jobs — How to Apply
Apply for this Montgomery Alabama home staging job couldn't be easier. Simply complete the form at the Staging Diva Home Staging Project Referral Service. Please be sure to include "Montgomery Alabama Home Staging Job" as the project location in the first line of the form.
This Alabama home staging job will be referred first to members of the Staging Diva Directory of Home Stagers for free. In other words, there will be no referral fee for Directory members even though we're playing "match maker" for you.
If there's not a Directory member available for this project, it will be open to any Staging Diva Graduate with a professional Internet presence. (It's difficult to convince a client to hire you if they can't review your staging portfolio, after all!)
If you get any paid work through this referral (and you're not already a Staging Diva Directory of Home Stagers member), there will be a $250 referral fee, which you can build into your home staging consultation fees. It's entirely up to you.
Remember this is a one-time fee (only if you get paid work from this house flipper). If you receive multiple home staging projects from him, or he refers you to others, there is no additional fee.
In other words, you have nothing to lose applying for this position if you're in the Montgomery Alabama area, and everything to gain!
Please note, if you do not follow the instructions to apply for this home staging job, you will not be considered.
Are Home Staging Clients Able to Find You?
If you're not already a Staging Diva Graduate consider that just one good project would more than pay for your entire training program plus building and hosting your web page on the high-traffic Staging Diva Directory of Home Stagers for an entire year!
Unless you have more home staging projects than you can handle, what are you waiting for? Get the training and marketing you need to ensure the steady growth of your home staging business.
Debra Gould, The Staging Diva®
Staging and marketing expert Debra Gould operates the only home staging job board in the world and has a network of over 10,000 Staging Diva students in 23 countries. Come and join us!