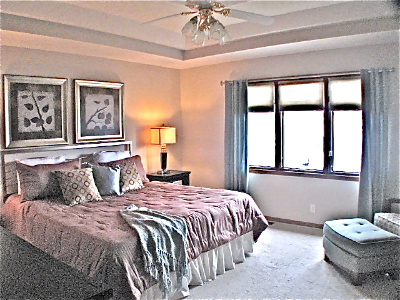 Many home owners choose to sell on their own instead of working with a real estate agent and giving 5% or 6% of their selling price over in real estate commissions.
These properties are known as FSBO, an acronym for 'For Sale by Owner.'
The very fact that they've chosen to sell without a real estate agent indicates these types of clients are interested in maximizing the profit on their sale.
Home staging is an excellent way for the owners of FSBO properties to maximize their selling price.
This strategy is demonstrated so well in this home staging success story about Staging Diva Graduate and Omaha home stager, Dolly DeWald.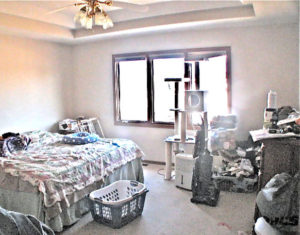 After doing an initial home staging consultation for a busy couple with three young children who were selling their home without a real estate agent, Dolly was asked to stage the home for them.
The home owners spent weeks cleaning and painting their home.
They had little in the way of furniture.
Dolly helped them get set up with a furniture rental company and assisted in selecting furniture for 4 bedrooms and an entertainment room.
She purchased bedding and accessories on their behalf (Staging Diva Grads learn how to charge for their shopping time in Course 3 of the Training Program).
Dolly took an entire day to stage the home.
Each Sunday the owners held an open house and they ended up receiving multiple offers, not bad for a FSBO!
They eventually sold for 96% of their asking price.
The clients were thrilled with the results and later told Dolly the buyer said her staging is what sold the house.
About her home staging training, Dolly writes,
"My goal was to have a job I loved. The Staging Diva Program gave me the structure and know-how to create a business and make it work. With Debra Gould's help I now have an outlet for my creative juices and a job I love."
Do you have a story like Dolly's that proves home staging works? Just follow this link to share it with me and you can be featured in a post like this too!
Have any of you worked on FSBOs? Have they provided any special challenges or opportunities? Please share your thoughts and comments below.