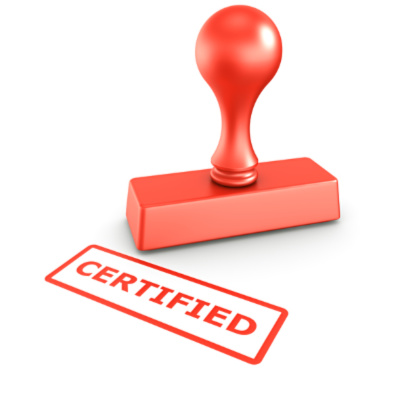 Anyone who has taken my home staging training (or read any of the more than 1000 pages of this home staging website) knows that I am upfront about how the home staging industry works, especially with regards to home staging certifications.
It bothers me when I see companies operating unethically.
Home staging associations, training organizations and others offering the latest "get rich quick as a home stager" product or "guaranteed staging job" are popping up almost every month.
Most offer their own special "credential" or unique "home staging certification" for home stagers who sign up.
Despite some of the home staging course marketing you'll see out there, the truth is that the home staging industry is a completely unregulated field and there are no real credentials or "accreditation" for home stagers.
You don't need to take any home staging training to call yourself a home stager.
You can decide right now that you want to be a home stager. You can get your business cards printed saying that you are a professional home stager.
Nobody can stop you from doing so, whether you're "certified" or not.
I could have made up my own certification or set of credentials and market Staging Diva Training as being the only place where you can get this pretend set of letters to put after your name.
But I consciously decided in 2004 when I created the Staging Diva Home Staging Business Training Program that I wouldn't take that approach. I believe it misleads both potential students, and the public at large.
Marketing based on fake credentials is completely dishonest because there is no such thing in this industry.
You can even make up your own set of initials to put after your name since this is an unregulated field.
Unlike home staging, Interior design and architecture ARE both regulated industries.
You have to get a college or university degree (among other requirements) to call yourself an Architect or an Interior Designer.
This is NOT the case with home staging or decorating. Anyone can call themselves a Home Stager or Decorator.
There's no governing body that regulates the home staging industry.
There are MANY associations claiming to be THE voice of the home staging industry. Some even claim to be the official governing body over what programs are "certified" and which ones are not.
Home staging training companies pay to be endorsed by them. And over and above that fee, they force the training companies to buy, and then give their students, free one-year memberships to their associations.
That's how they boost home staging association memberships— not by the members themselves paying to join or renew, but by home staging training companies paying for them.
I'm not commenting here on the quality of any benefits these associations may offer their members. I just want you to understand how they work. 
Have you noticed that I'm not (so-called) accredited?
I decided to become a home stager because I had talent for decorating houses to sell. I started earning money staging houses for clients in January of 2003 and called myself a professional home stager because I decided I was. I built my home staging business around what I knew about business and what I'd learned buying, staging and selling 6 of my own homes.
Even in my very first year of business, Reader's Digest, Woman's Day Magazine and HGTV didn't ask what my home staging credentials were!
In year two, both CNNMoney and the Wall Street Journal interviewed me about home staging. They didn't ask for my "accreditation" (probably because they know there is no such thing).
(You can watch me on TV and read about my media attention here.)
What the media and my clients care about is that I portray myself in a credible and professional way.
I share information in a professional way; I have a very good portfolio of my own before-and-after pictures; I have testimonials from my clients.
What wins clients' confidence is projecting a professional image and knowing what you're talking about, not having made-up initials after your name. That's why I spend so much time on all of these aspects in the Staging Diva Program. 
There are good home staging training programs out there, but pick one based on what they'll actually teach you, not because you're excited about a "certification" or initials to put after your name. Here are 15 questions to ask before investing in home staging courses.
Your success as a home stager doesn't depend on having the right "credentials."
Your success (assuming you're trying to make a living as a home stager) depends on whether you know what you need to know to have a successful home staging business and what you do to establish your credibility as a home stager.
If you have any thoughts on this topic, please share them by leaving a comment below.