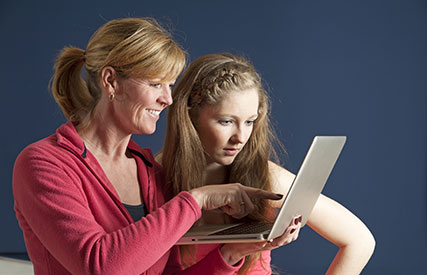 If you're a busy mother searching for a business start up that offers the flexibility you need, a career in home staging would be perfect for you.
You're in total control of your schedule as a home stager which makes it extremely flexible.
For example, perhaps you only want to work while your kids are at school.
Or maybe you only want to see clients two evenings a week. It's really up to you to choose when and how much you want to work.
When I started my own home staging business in 2002, my daughter was only 7. I was a single mom living in a new city with no friends or family around to help out with childcare.
So I only booked clients during the day during the week and took every school holiday off. I was also available to walk my daughter to and from school, which was so important to me.
Don't imagine that a home staging business means you're entirely furnishing vacant homes.
There is plenty of income to be made doing home staging consultations when you follow the business model I teach in the Staging Diva Home Staging Business Training Program.
Staging Diva Graduate Laura Kakoschke of Hunter Lake Home Staging and Design saw outstanding success in her first year in business.
This creative and dedicated 39-year-old mother continues to home school her three young children while building her home staging business.
Even though she only works her staging business in the afternoons, Laura made more money working part-time as a stager in her first year of business than she earned working full-time for the government as a contract manager.
Of her success, Laura says, "I can work my own hours, set my schedule, be at home to teach (home school) in the mornings and work my staging business in the afternoons. My three boys get a firsthand look at running a business. I hope that the courage I found to follow my dream will inspire them to follow theirs, and to know that anything is possible."
Proving how much home sellers need home staging in a slow real estate market, one of Laura's many projects in her first year included a house that had sat on the market for four months with lots of showings and no offers.
Laura staged it before an open house, and the home sold three days later!
To help you figure out whether there will be enough home staging jobs where you live, and to get a better sense of how much you can earn as a home stager (even if you only do it part-time), check out this FREE report "Ask Staging Diva: Will Home Staging Work in My Area?"
Are you a busy mom who found freedom and flexibility with a home staging career? I'd love to hear your stories so please add a comment below!