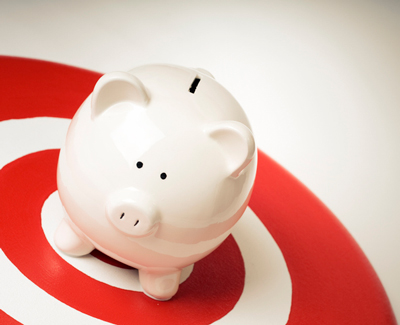 Do you imagine yourself scrimping, saving and starving during your first and second year in business as a home stager?
It's true that you may have to make some adjustments in your lifestyle when you set out to be your own boss.
When I started my home staging business in 2002, I was living in a very expensive city (as a single mom).  Plus, I had just come from a career where I was making more than $100,000 per year.
In other words, I had pretty high needs and expectations for what my home stager income would be!
I knew I had to be realistic though, especially in my first year.
I didn't expect to replace my $100,000 a year income immediately as a home stager (though some of my Staging Diva Grads have done that in year one because they have my business model to follow).
Initially, I didn't spend money on things that could be put off, or avoided entirely. For example, I quit my book club because I didn't want to spend the $20 for each book, plus the $20 bottle of wine I was expected to bring to each meeting, plus the cost of a babysitter!
I didn't make impulse purchases at Costco and we rarely went to restaurants during that first year. Starbucks was also out of the question. After all, I have a coffee maker at home 🙂
I also figured out how to run a home staging business without needing any of my own furniture or accessories. This made it almost a zero cost business to start!
My Home Stager Income
In that first year (2002/2003), I made about $40,000 as a home stager.
Since that was about the same as the median household income in the US, and I was earning that in my first year of a new business on my own, it was pretty good.
Plus, I had no overhead or employees. I was literally running my business from my laptop on the dining room table 🙂
I also wasn't working "full time." My daughter was only 7 and I walked her to and from school each day. I didn't work when she was home because of illness or school holidays, and I took the summer months off.
There were many days when I had no client appointments giving me time to keep up with everything needed around the house, cooking, etc. And I had time to go to the gym several times a week.
While $40,000 in my first year was a great start, it could have been way higher.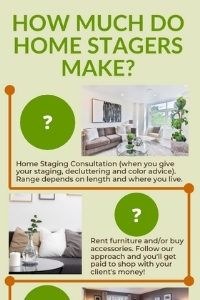 It took me a good 18 months to totally figure out how to properly charge for my home staging services.
And just as long to discover what marketing strategies worked the best (even though I have an MBA in Marketing). These are things I teach my students in the Staging Diva Home Staging Business Training Program, so they can earn more than I did in my first year.
Check out this FREE Tip Sheet on how much home stagers make!
Given that the average minimum wage in the US is about $7/hour, most people who earn $20 an hour figure they're doing pretty well. But you can earn five times that as a home stager when you know how to set things up properly!
If you're used to making about $20 an hour, you'll probably make as much in a single day of home staging as you currently earn working full time for an entire week (likely doing something less enjoyable).
If you'll be leaving a full time job where you make $50 an hour (or $100,000 a year), it may take awhile to get back to that annual income level. On the plus side, you won't have all of the typical costs of being an employee in that salary range.
After all, you won't have to worry about many expenses including:
Buying lunch everyday
Dry cleaning
Taxis
Gas to and from work and parking
Maintaining an expensive wardrobe
Manicures
Hiring a nanny, gardener, house cleaner, dog walker etc. because you're too busy working full time to do any of these things yourself
Takeout dinners because you're too tired at the end of a full day at your job
Expensive morning coffees
If you're wondering if becoming a home stager will mean major lifestyle changes, it depends on your current financial situation. It also depends whether you're the only breadwinner in your household (as I was).
There's more to "lifestyle" than how much money you earn, of course.
Many people earn less, but are way happier because they have a more balanced lifestyle being their own boss.
Many find, like I do, that their actual cost of living goes down as a home stager because they don't have to buy all the things that are required of a high-paying career when you're working for someone else.
Investing in learning the proper set up and pricing of your home staging services, how to get clients coming to you for help, how to get paid right away, how to be a successful home stager without your own inventory, etc. will help you make way more money, way sooner!
It's silly to think that without knowing these things you'll make as much as you could knowing them. That's why my home staging courses are such a short cut to your success and maximizing your home stager income.
You don't have to waste time trying to figure out everything on your own. And you won't make the mistake of charging too little when you have my Staging Diva pricing strategy to follow.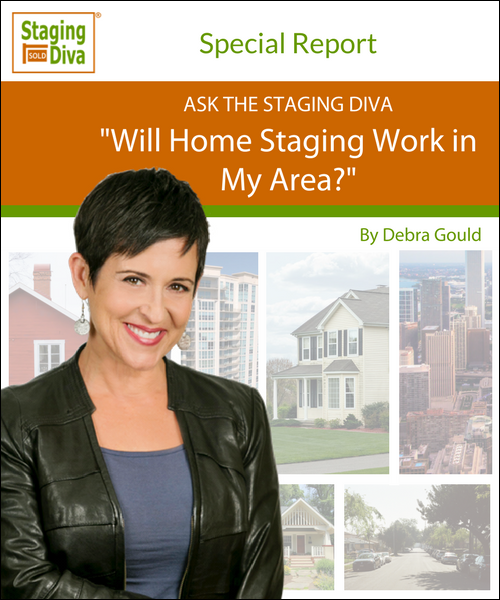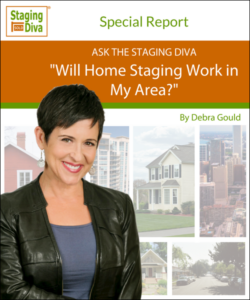 You'll find lots of financial advice in the free downloadable report Ask Staging Diva: Will Home Staging Work in My Area?
You'll learn the real costs of getting started in home staging and how to keep that to a minimum, and how to figure out whether there will be enough home staging clients in your area.
Home stagers, how has your lifestyle changed now that you're working for yourself?
Please share by leaving a comment below.