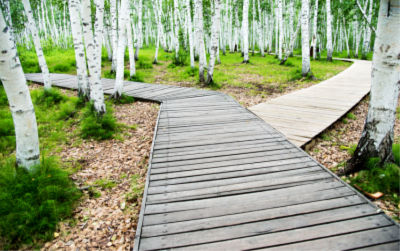 "Two roads diverged in a wood, and I
I took the one less traveled by,
And that has made all the difference."
– Robert Frost, The Road Not taken
I once read about a university survey that was conducted in various nursing homes. These elderly men and women were clearly at the end of their lives and they knew it. When they were asked what they regretted most as they looked back over their lives, the number one response was "the paths not taken."
Not surprisingly, that answer ranked much higher than "things I tried that ended badly." That's because people generally don't regret mistakes because making a mistake just means we've learned something.
My wish for you is that you stop allowing fear to hold you back from trying something you want to do. The path towards entrepreneurship is usually the one less traveled because people are afraid of the unknown.
Here's how I look at it. If it doesn't work out, the worst case scenario is that you pick yourself up and try something else. But you'll be starting fresh with the irreplaceable and priceless knowledge that at least you tried. It could very likely work out better than you ever imagined!
Either way, it sure beats hanging onto fear and never trying at all.
If you get out on that limb and start your own home staging business, no matter what happens, you will likely never regret having done it. Home stagers, this would be a great time to leave a comment for aspiring stagers about how you got past the fear and followed your dream.