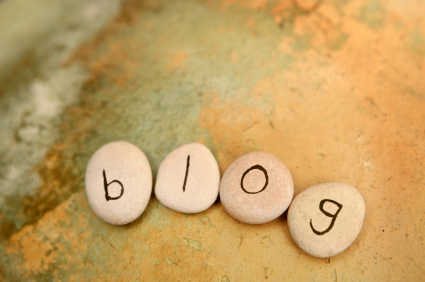 Starting and building a home staging blog can be a complicated topic.
My goal is to demystify it and remove as much of the technical jargon as possible.
After all, we're home stagers not website experts and computer programmers!
Most of us would rather be out decorating homes to sell on the real estate market, than sitting at home in front of a computer screen.
However, the reality is that we do need to keep up with technology to the extent that it can help us grow our home staging business at next to no cost.
In my last post, I introduced you to the 10 Simple Time Saving Steps to Moving Your Blog and why you'd want to do that. Here is part two of that article:
1. Batch your work and spread out your home staging blog posts.
You want to post regularly to your blog to get search engines and people used to re-visiting it regularly. Moving your posts over can be tedious. From experience, I've found it easier to batch my work by moving over 4 to 8 posts in a single sitting.
But you don't want them to all publish immediately! Remember you want a steady stream of new content to impress the search engines.
WordPress lets you easily schedule publication of a post at any date/time in the future.
It's important to decide on your ideal posting schedule, for example once or twice per week, and then you can preset your posts to publish on that timetable. By the way, this is especially helpful if you want to go on holidays. Just preset all your content to publish while you're away!
You may also feel inspired to write some new articles or use content from Staging Diva Chronicles. You can intersperse this content with the posts you are moving over from your old home staging blog.
2. Leverage your blog posts on social media.
Every time one of your home staging blog posts is published you should be promoting it on Twitter, Facebook, LinkedIn, etc.
Your goal is to drive traffic to those posts and encourage shares and comments. Google and the other search engines give higher ranking to blogs that are shared and commented upon.
That's why, if you're a regular reader here, you can show your appreciation for my work writing these posts by commenting and sharing them! It's a great help to me for SEO, but it also encourages me to keep writing.
I know once you have your own home staging blog, you'll appreciate anyone who comments on yours. When there's no obvious audience, it can be hard to keep up your motivation to keep writing free content for your home staging blog.
After all, it's time consuming and takes a lot of discipline to stick with week in and week out!
I hope you enjoyed this series on how to move your content from an existing home staging blog that's on a domain you don't own, to your own URL or a sub-domain of your current website.
If you have and questions or comments, I'd appreciate you sharing them with me and the Staging Diva community at large!
Also let me know if you'd like more posts on the topic of blogs or websites. I've invested thousands of hours and dollars understanding these topics and, if you're interested, I'd like to continue to share what I've learned!