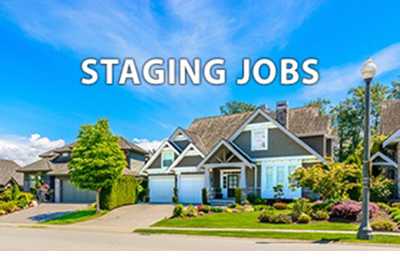 I have a client in Welland in Ontario's Niagara region who wants an interior redesign consultation to help her enjoy her home more now, with the view also to making improvements which will help her sell down the road.
This interior redesign/house staging project is only available to Graduates of the Staging Diva Program. If you're interested, simply complete the form at the Staging Diva Home Staging Project Referral Service. Please be sure to include "Welland Home Stager" as the project location in the first line of the form.
Also note that if you don't already have a website or a page on the Staging Diva Directory of Home Stagers, it will be tough to land this project. It's hard to convince a client to hire you over the phone if they can't see your portfolio.
This could be a great project. Because the client isn't moving anytime soon, you won't have the mad panic rush that often accompanies staging projects. It's also a chance to use your creativity in a different way since you'll not only be making recommendations that will help the future resale value, you'll be gaining an understanding for what will make this particular client happier living there.
Because of all the traffic I get to my two sites, SixElements.com and StagingDiva.com, I get lots of leads on projects from all over Canada and the US and just this week, even in South Africa! I will only refer them to Staging Diva Graduates.
On that note, I just heard from my Graduate in Johannesburg and she'll be meeting her new client next week!