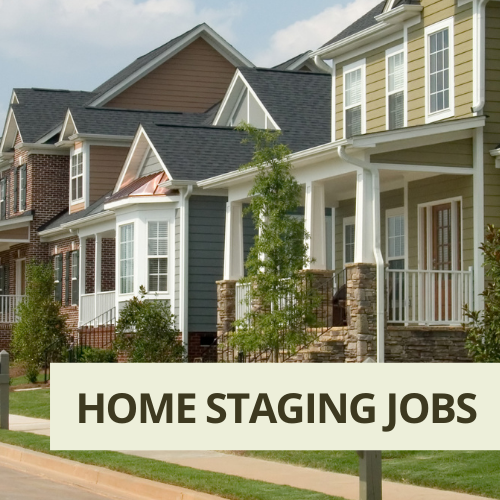 A home staging job in Del Mar, California, is available for Staging Diva Graduates. The home seller has contacted me for help finding a professional home stager. This is for a vacant home, about 20 minutes north of San Diego.
This staging job will be a great addition to your home staging portfolio because of the home's size and the list price of $850,000. With 2,600-square-feet to stage, it's a good thing this home seller is giving you plenty of time to source everything that's needed to turn his vacant property into a dream home.
The house is going on the real estate market the third week of September. Please note this home staging project is only available for Graduates of the Staging Diva Home Staging Training Program. You don't have to actually live in the seaside community of Del Mar, but make sure it's a comfortable commuting distance for you.
We've made it easy for you to apply for this home staging job. All you need to do is complete the form at the Staging Diva Home Staging Project Referral Service. Please be sure to include "Del Mar, CA Vacant Staging Job" as the project location in the first line of the form.
This home staging job will be referred first to members of the Staging Diva Directory of Home Stagers at no charge.
If there's not a Directory member available for this project, it will be open to any Staging Diva Graduate with a professional Internet presence. (It's difficult to convince a client to hire you if they can't review your staging portfolio, after all!)
If you get any paid work through this referral, there will be a $125 referral fee, which you can build into your staging fee if you'd like. It's entirely up to you. Remember you'll be making money on this project from not only your consulting and furniture rental fees, but referrals to painters or handymen, plus you can make a commission on any accessories they buy if you follow the advice I give you in Course 5 of the Staging Diva Home Staging Training Program!
Because of all the traffic generated by my many home staging websites, I get lots of leads on staging jobs from all over the United States and Canada, and as far away as England, Australia, New Zealand, Germany, South Africa and Israel! I will only refer them to Graduates.
I generate tons of traffic for anyone listed on the Directory. Just one good project would more than pay for your entire training program plus building and hosting your web page on the high-traffic Directory of Home Stagers for an entire year! When clients find you from your listing in the Staging Diva Directory, I do not charge you a referral fee.
Debra Gould, The Staging Diva®
Home Staging expert Debra Gould is an internationally recognized home staging expert that is frequently profiled in the media in the US, Canada and Australia. Debra Gould developed The Staging Diva Program to create opportunities for others to grow their own profitable home staging businesses.
You can get your company listed in the Staging Diva Directory of Home Stagers. We build your page and all the code to help search engines find you and it only takes 7 days from when you provide your materials!
Learn more about the Staging Diva Directory of Home Stagers