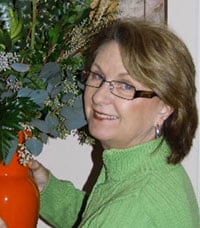 After completing her home staging business training, as her first project, Staging Diva Graduate Kathy Vernon of Texas-based Staged by Dream Weavers staged a house that had been on and off the market for two years and was attracting no interest.
Like many home sellers who haven't decorated their homes to sell quickly, the owner of this home was enduring a significant inconvenience by not being able to sell his house. In this case, commuting to and from work required 3 hours in the car every day.
The first couple to see the home after it was decorated to sell ended up making an offer and there was a back up buyer in place in case the first offer didn't go through. The homeowners were thrilled and relieved that their lives could go on without being stuck with their non-selling house. "As a new home stager, it was wonderful to see that I could use my natural talent to change a family's life," said Kathy Vernon.
A professionally staged home speaks to buyers on an emotional level and allows them to picture their lives there. The house Kathy staged hadn't pick up and moved to a different "hotter" location, and there were no renovations done. If that same home had been staged two years prior it probably would have sold just as quickly (but for a whole lot more) because home staging works.
With results like this, you have to question why a home seller would not invest in home staging to get a quick sale for the best price possible.
Do you have stories similar to Kathy's to share? If so, please leave a comment and contribute to the discussion.