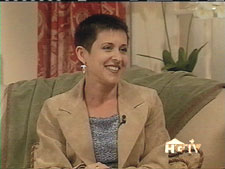 Home remolding, design and decorating have become national pastimes in part because of the phenomenal success of Home & Garden Television or HGTV. Shows such as Designed to Sell, House Doctor and Sell This House allow armchair decorators a way to indulge their passion.
For all the viewers of these shows who say to themselves "I can do that" or "I want to do that", I offer the Staging Diva Home Staging Business Training Program. This program provides individuals with an eye for design the opportunity to combine a passion for decorating with the tools to make money as a home stager.
Home Staging (House Staging, House Fluffing, Real Estate Staging, Interior Redesign for Real Estate) is the art of decorating a home to sell quickly and for top dollar. Staging Diva Graduate, Heather Ray Ryan says:
"The Staging Diva Home Staging Training Program gave me the knowledge, power and confidence to quit my job of eight years and start doing something I have only dreamed of. Family and friends have a new found respect for me for being an example to my children by stepping outside my comfort zone and going for what I really want!"
In the Staging Diva Training Program, I focus on the business side of home staging. This is not a "decorating" course because I believe anyone considering this field should already have a natural talent for decorating. If you have no taste and no sense of what looks good in a room, I don't believe anyone can really teach you that especially in a day. Instead, I emphasize best business practices, marketing strategies and pricing of services, and all the things you need to take your natural talent and turn it into a lucrative business.
January is often a time when individuals look to make improvements in their lives particularly in their careers. For those who are ready to take the first step toward a career in decorating, the next live Home Staging Training Program is scheduled for January 9, 2008.
Students of the Staging Diva Home Staging Business Training Program are quite diverse. Male and female, ranging in age from mid 20s to mid 70s, they differ in background experience, nationality and current income. However, the common denominator among all students is their enthusiasm for decorating, and yes, most would consider themselves HGTV Addicts!
Seventy-six year old Jean Smith says, "I'm so happy to be starting a new business at my age. Thank you Debra for everything you have done to make my dreams come true!"
Maybe it's time for others to get off the couch and put their decorating talent to work for them too. For those who are not sure if this program is right for them, why don't you join me for a FREE STAGING DIVA PREVIEW January 7, 2008? I'll spend an hour answering questions from the audience about the training and what it's like being a home stager.
Debra Gould, The Staging Diva ®
President, Six Elements Inc. Home Staging
Entrepreneur and Home Staging expert Debra Gould, The Staging Diva, knows how to make money as a home stager. Discover her secrets to business success in the Staging Diva Home Staging Business Training Program. Free quiz to see if a home staging business is right for you!
[tags]home staging, home stager, make money in staging, home based business, business for decorators, real estate staging, entrepreneur, HGTV, Staging Diva, Debra Gould[tags]